This is an archived article and the information in the article may be outdated. Please look at the time stamp on the story to see when it was last updated.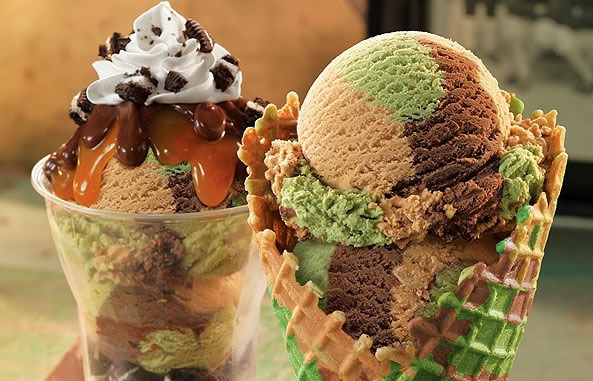 Baskin Robbins has created a new flavor that's sure to stand out this month. First Class Camouflage honors the men and women of our Armed Forces.
The creation has Chocolate, Salty Caramel, and Cake flavored ice creams. The company says it's so delicious, you'll never see it coming.
There are also camouflage-colored waffle cones on sale this month.
Baskin-Robbins will donate $0.10 from each ice cream scoop sold on Veterans Day. The proceeds will benefit United Service Organizations in honor of U.S. troops, military families and veterans.
Find more information at BaskinRobbins.com.