This is an archived article and the information in the article may be outdated. Please look at the time stamp on the story to see when it was last updated.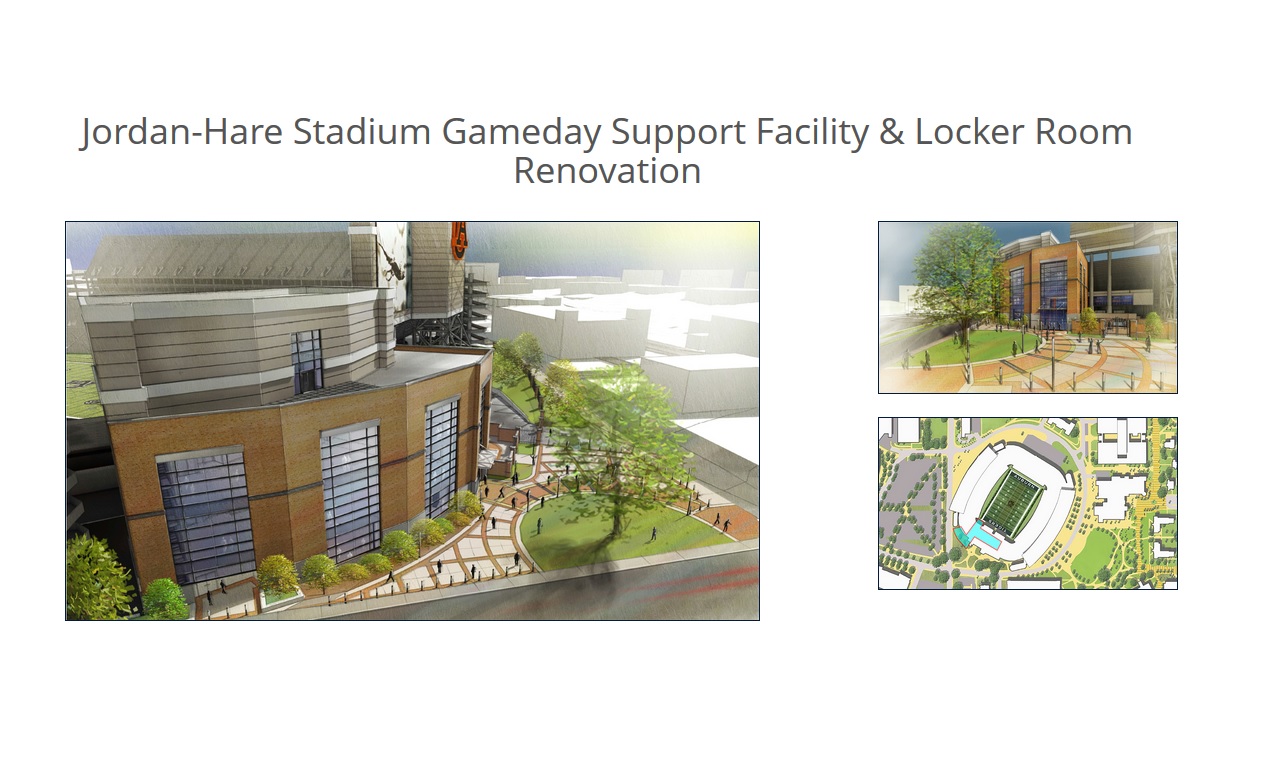 The Auburn University Board of Trustees met today in Montgomery. On the agenda, among other things, six building and renovations projects for approval. All were approved.
This includes the construction of a 44,000 square-foot facility at Jordan-Hare Stadium. The board approved a budget of $28 million. The multi-story facility will have a recruiting space for football and Olympic sports, a new club space for fans and a new press box for the media. Crews will also renovate the existing 16,000 square-foot home football locker room. Construction for this facility is expected to begin this spring and should be complete by the summer of 2018.
The board approved five other projects as well.
Performing Arts Center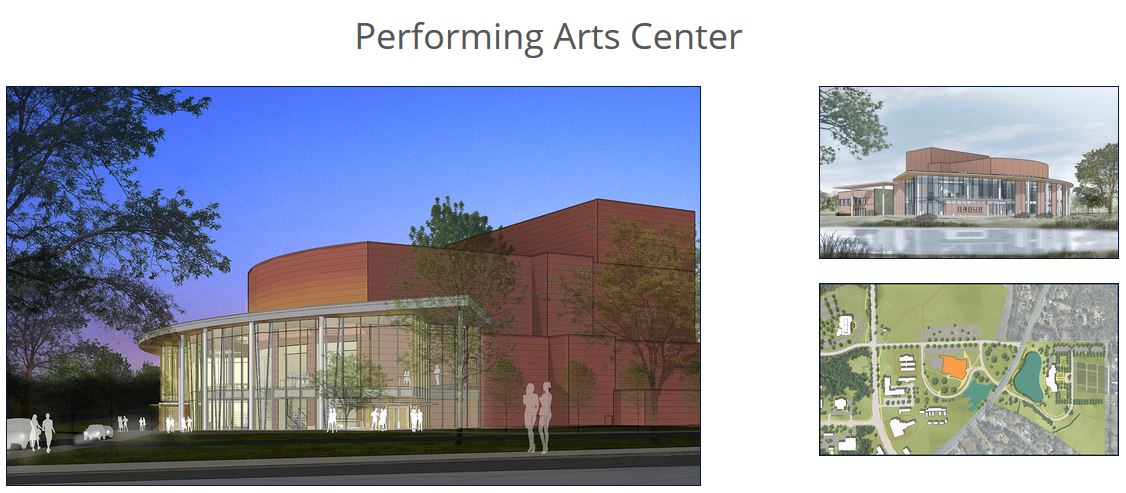 The $65 million Performing Arts Center will be an 85,000 square-foot building. It will be a venue that supports musical, theatrical and dance performances. There will also be guest speakers and other events in the building. It will seat approximately 1,200 guests. The multi-purpose venue will have a catering kitchen, wardrobe and dressing rooms, and conference and support office spaces. There may be more additions to the building at another time.
Brown-Kopel Engineering Student Achievement Center
This Brown-Kopel Engineering Student Achievement Center project consists of a three-story building that will hold classrooms, study spaces, maker space, a wind-tunnel laboratory, and meeting and departmental spaces. The new building will connect to the Gavin Engineering Research Laboratory building with a single-story courtyard structure. The board approved $39.75 million for this project.
Airport Aviation Education Facility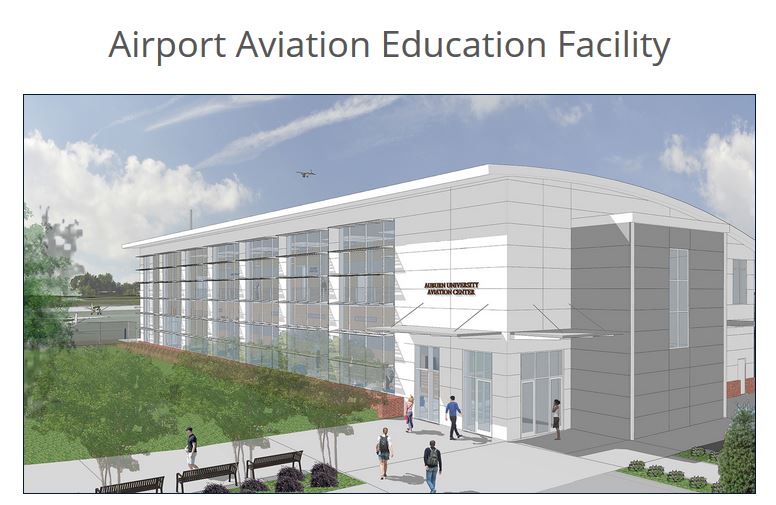 The $8.7 million dollar project will construct a two-story building that should have a construction start date of May 15, 2017. The Airport Aviation Education Facility will hold classrooms, a flight simulator laboratory and debriefing rooms. It will also have a flight dispatch and departmental spaces.
The Auburn University Hotel and Dixon Conference Center Ballroom Renovation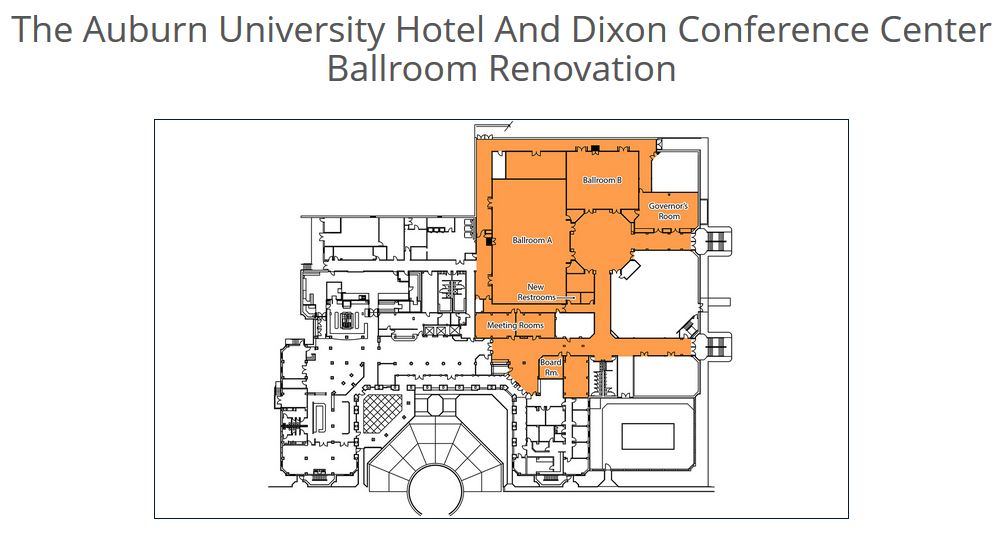 The board has approved $3.65 million for this project. The construction, expected to begin in April, will renovate the existing Auburn University Hotel and Dixon Conference Center to better utilize the ballroom area within the facility. It should provide greater flexibility of use. Ballroom A will be expanded and Ballroom B, gathering areas and storage rooms will all be renovated and refinished. The work is expected to be complete in November of this year.
Recreation & Wellness Center Basement Build-Out
This project will renovate the unfinished basement in the existing Recreation & Wellness Center. It will be a dedicated space for powerlifting and Olympic-style weightlifting. There will also be space for personal and small-group training as well as office space. The project, approved for $2.9 million, will begin in March. The building is expected to open in August.
Other Projects
There are a number of other building projects underway on the campus of Auburn University. The Board of Trustees also received an update on those projects. Many of the building project have live webcams available for viewing.