This is an archived article and the information in the article may be outdated. Please look at the time stamp on the story to see when it was last updated.
AUBURN, Ala. (WHNT) – Auburn University received the largest gift in its 157-year history Friday to the tune of $40 million from 1982 alumnus Raymond J. Harbert. In wake of the donation, the Board of Trustees approved a renaming of the College of Business.  It will now be called the Raymond J. Harbert College of Business.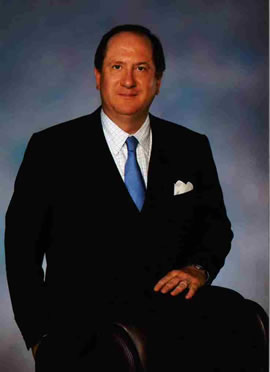 "I am interested in helping the university become the best it can be," Harbert said. "One of the critical elements to making that happen is capital. I have been blessed with success in my business endeavors, which in turn allows me to make that capital available as an investment in the College of Business' future."
Mr. Harbert, now chairman and CEO of Harbert Management Corporation, a Birmingham-based independent investment firm, said he hopes his investment makes Auburn one of the premier public business programs in the country, a sentiment echoed by University President Jay Gogue.
"Our goal is to be more than a good College of Business," Gogue said. "We're already there thanks to outstanding faculty, staff, students and alums."
In addition to the original $40 million investment, Harbert has also committed a $15 million matching fund, where Harbert will match other donors' investments to help build momentum for the university's continued growth.
"This is a historic day for the College of Business," College of Business Dean Bill Hardgrave said. "Our vision… is to be among the elite public business schools in the U.S… Our new name – the Harbert College – symbolizes the greatness we embrace and pursue."
Harbert and his wife Kathryn, a 1981 alum of the university, have both been long-time benefactors of the College of Business, previously donating a 40-station computer lab for students, as well as several other endowments.
-Posted by Seth Juneac