This is an archived article and the information in the article may be outdated. Please look at the time stamp on the story to see when it was last updated.
DAPHNE, Ala. – The attorney representing the Alabama man who claimed he was attacked by a emotional support dog while on board a Delta Air ​Lines flight has released pictures of the injuries.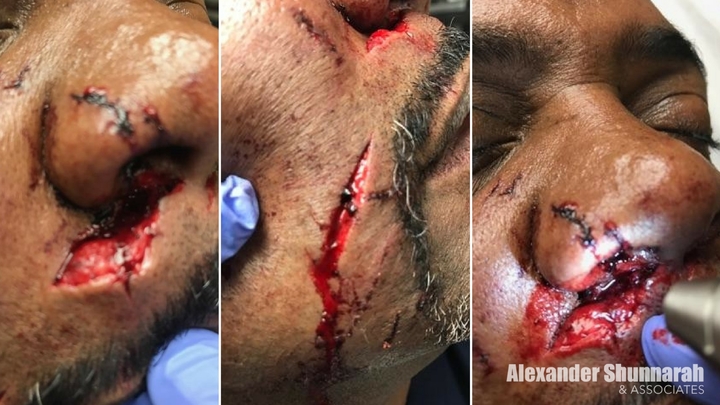 According to a statement released by attorney Ross Massey, Marlin Jackson of Daphne, Alabama suffered several lacerations, including a puncture through the lip and gum. Jackson was released from the hospital after receiving 28 stitches. The attorney said his client is scheduled to have a consultation with a plastic surgeon.
​Jackson was traveling from Atlanta to San Diego on June 4. He claims the male passenger assigned to the seat beside him had a 50-pound dog in his lap. Jackson said the dog growled and acted in a strange manner. Jackson claims the dog lunged toward his face and began to bite him as he attempted to buckle his seat belt.
​"We understand and respect the importance of emotional support and service animals, especially for our nation's veterans. We are also concerned with Delta Air Lines' compliance with their policies to ensure the safety of all passengers," said attorney Ross Massey. "It is troubling that an airline would allow a dog of such substantial size to ride in a passenger's lap without a muzzle. Especially considering the dog and its owner were assigned a middle seat despite Delta Air Lines' policies that call for the re-accommodation of larger animals.​"
A lawsuit regarding the incident has not been filed.