This is an archived article and the information in the article may be outdated. Please look at the time stamp on the story to see when it was last updated.
ATHENS, Ala.- Wednesday investigators arrested 25-year-old Stephanie Dian Smith, also known as Stephanie Dian Cooper, and charged her with capital murder in connection to the death of her child.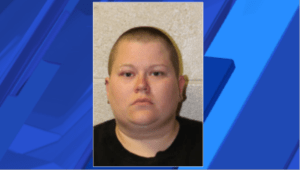 The case dates back to July 2016 when Smith's 4-year-old daughter, Zadie, died at Huntsville Hospital.
At a news conference on Thursday, Athens Police Chief Floyd Johnson said Smith walked into the police department on Wednesday and told investigators she suffered from mental illness and confessed to killing her daughter.
Chief Johnson said Smith said she had been off her medication in July and explained in detail that she walked into the child's room, put a pillow over her head or face and smothered her.
Johnson said Smith called 911 on July 4, 2016, and reported her daughter was not breathing. Athens Police, Athens Fire and Rescue and EMS responded. At the time, Smith lived in an apartment on Elm Street.
Johnson said when emergency personnel arrived on the scene Zadie was on the bed and Smith was performing CPR per instructions from a 911 operator.  Athens Fire took over performing CPR until an ambulance arrived to transport Zadie to Athens-Limestone Hospital. Athens-Limestone later that day transferred Zadie to Huntsville Hospital, Johnson said.
Huntsville Hospital performed a series of tests and determined there was no brain activity. On July 7, 2016, the family removed her from life support and Zadie was pronounced dead.
Johnson said investigators questioned Smith, who said she heard something on the baby monitor and found Zadie between the bed and wall.  She claimed she was not breathing. Police investigators and the Department of Human Resources re-interviewed Smith in October 2016 and Johnson said Smith provided the same details.
Athens police said a private autopsy did not determine a cause of death.  Chief Johnson said a full autopsy was performed on the child's body but would not reveal those details.
Chief Johnson said Smith told investigators she has a mental condition and was not initially aware of what she was doing to Zadie and that she lied to police initially because she was scared of what would happen to her.
Alabama law requires a capital murder charge because of the age of the child. Smith is currently in the Limestone County Jail.