This is an archived article and the information in the article may be outdated. Please look at the time stamp on the story to see when it was last updated.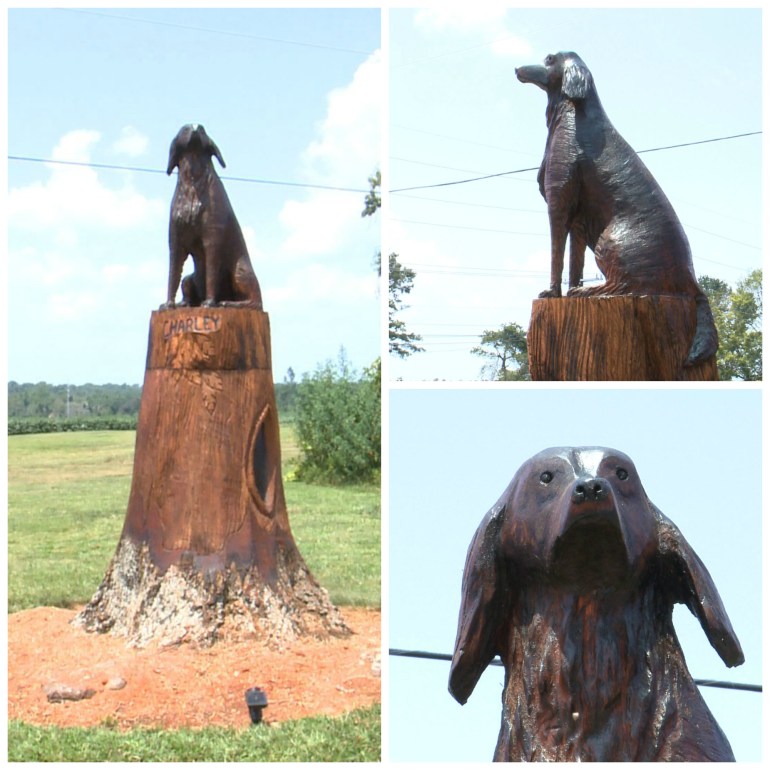 LIMESTONE COUNTY, Ala. – When a tornado rolled across Limestone County on April 28, it took out many huge trees, including several where Greg Holt's mother lives on Highway 72 west.
Like many residents, she was upset about losing them. Holt was making preparations to remove a 12-foot stump from her property when she suddenly had an idea to save the stump.
She wanted something carved on the huge section of tree the tornado didn't take. So, mother and son put their heads together and this is what they came up with.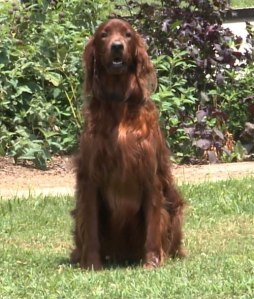 They hired a wood carver out of Mississippi to immortalize their family pet — Irish setter, Charley.
"I woke up in the middle of the night one night and I said, there's not but one thing to put on it, and that's Charley. So she got  a hold of Bo Hancock and made a deal to carve him and put him up there," Holt said.
Charley the Irish setter, perched on top of a tornado damaged stump.
Holt says people stop in the turn lane or even pull into their driveway to get a better look at the carving. He also says it's the first time he's seen his mother smile since the April 28 tornado.
In case you're wondering, Charlie is alive and well, enjoying his new likeness.