This is an archived article and the information in the article may be outdated. Please look at the time stamp on the story to see when it was last updated.
ATHENS, Ala. – The Athens Police Department is investigating an armed robbery that occurred Monday night around 9:15 at the J-Mart Marathon gas station on Hwy 72 at Hine Street.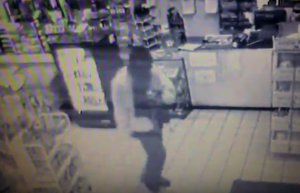 Authorities say the robber was a man, armed with a handgun and he fled with a small amount of cash before officers could respond.
Police released a surveillance video where you can see the suspect.
If you have any information about this crime, contact Det. Kelly Fussell at 256-233-8700.