This is an archived article and the information in the article may be outdated. Please look at the time stamp on the story to see when it was last updated.
LIMESTONE COUNTY, Ala. - An Athens man was charged with reckless murder Wednesday afternoon for a deadly wreck on Zehner Road in Limestone County.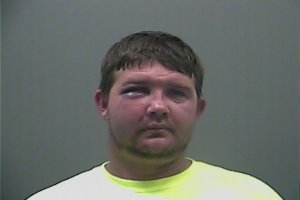 Lloyd Jason Crawford Reed, 37, was killed when his car collided with an SUV driven by Scotty Dale Moss, 38, troopers said. Moss was charged with reckless murder and DUI-assault around 4:15 p.m. Wednesday.
The wreck happened on Zehner Road near Quinn Road around 8:40 p.m. Tuesday. Emergency crews airlifted a teenager from Reed's car to an area hospital after they were freed from the vehicle. At this time, there is no word on their condition.
Moss and and a passenger in his SUV were not hurt, according to troopers.