This is an archived article and the information in the article may be outdated. Please look at the time stamp on the story to see when it was last updated.
ELKMONT, Ala. — The Limestone County Coroner released new information Thursday afternoon on the case involving five family members killed in Elkmont Monday night. Coroner Mike West says each of the five victims died from a single gunshot wound. Deputies say a teenager confessed to the shooting that killed his father, John Wayne Sisk, 38; his stepmother, Mary Sisk, 35; and three siblings — a 6-year-old boy, 5-year-old girl and a 6-month-old boy. The 14-year-old was charged with five counts of juvenile murder, according to Limestone County Sheriff's Office spokesman Stephen Young. He was being held in a juvenile detention facility.
The family members were shot at their home on the 25000 block of Ridge Road in Elkmont.  The call came in approximately 10:30 p.m. Officials said one adult and a child survived initially but died at area hospitals overnight.
UPDATE: The two subjects in critical condition have died. The 14-year old caller was interviewed and confessed to shooting all five members of his family in the residence. He is currently assisting investigators in locating the weapon, a 9mm handgun that he said he tossed nearby.

— Limestone Sheriff (@LimestoneCoSO) September 3, 2019
Young said the teen told them he was in the basement of the home when he heard gunshots and ran out the door. Investigators said the boy had discrepancies in his story, and he confessed to the killing his family once the discrepancies were pointed out.
BREAKING OVERNIGHT: A 14yr has confessed to shooting and killing his 5 family members. This happened down this street on Ridge Rd. in Elkmont. The victims are 2 adults and 3 children. I will be reporting live updates on @whnt This Morning. pic.twitter.com/yHUABzaZoi

— Kelly Vaughen (@KellyVaughen) September 3, 2019
Deputies stated they believe the teen used a 9 mm handgun in the shooting and tossed it before calling 911. They said the gun was recovered from the side of a nearby road Tuesday morning after the teen told them where he had thrown it.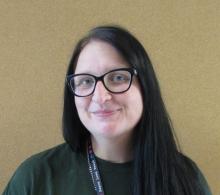 Mary Sisk worked in special education at Mountain Gap School in Huntsville, according to her bio on the Huntsville City Schools website. She worked at Madison County Elementary School last school year, a Madison County Schools spokesman confirmed. The shooter attended Elkmont High School, according to Young. Just before 6 a.m., the school posted to Facebook stating extra counselors would be at the school Tuesday. John Sisk had an active cosmetology license in Alabama. His LinkedIn page says he previously worked as a service technician at a Huntsville car dealership from 2014 to 2016. The sheriff's office said the handgun was illegally in the home but would not elaborate. Records show John Sisk pleaded guilty to a felony charge of sexual misconduct with a minor in Indiana in 1999, and it is illegal for a convicted felon to possess a gun. It's not clear who the apparent murder weapon belonged to.
Limestone County Schools released a statement saying the district was "deeply saddened" by the killings. "We are concentrating our efforts in assisting our students, faculty and community in dealing with this tragedy," the district's statement read. They also said counselors were available for students and faculty for "as long as there is a need."