This is an archived article and the information in the article may be outdated. Please look at the time stamp on the story to see when it was last updated.
ATHENS, Ala. - A Limestone County woman, Paula Diane Gray, was charged with animal cruelty after calls from neighbors prompted deputies to investigate.  Sheriff Mike Blakely says two starving horses were found in a dirt field off Gordon Road in western Limestone County.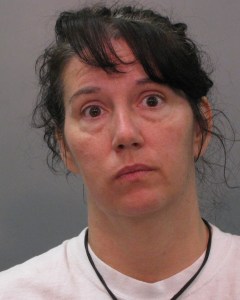 "The horses were not being properly fed," said Sheriff Mike Blakely.  "The pasture -- there was no pasture, matter of fact it was nothing but dirt and no sign of any hay being given to them."
On May 18, animal control investigators went to the property and asked Gray about the welfare of the horses.  She said the horses couldn't hold weight because they suffered from ulcers, and she was giving them medicine from a veterinarian to treat the ulcers.
The investigators observed the horses' pasture and did not see any hay or feed, or any grass.  They also spoke with several veterinarians, including the one from whom Gray obtained the medicine.  The Sheriff's Office determined the horses' ulcers were probably caused by the stress of malnourishment.
Investigators returned to the property on May 22 with a veterinarian who inspected the horses and their surroundings, and determined the animals should be seized because they were being starved. The veterinarian determined at that time the horses were at least 300 pounds underweight.
On Tuesday, June 9, the horses were removed from the field and taken to the Limestone County Sheriff's Rodeo arena for immediate care.
In 2008, Sheriff Blakely said his department investigated animal cruelty charges involving Gray at the same address.
For some horse owners, Blakely says it just doesn't compute how to care for animals.
"It's a situation we find more and more where people either can't afford to feed the horses as they probably should, or have land to keep them on, or just don't know the proper way to take care of them," he said.
At her court appearance, Blakely says Gray could give up the horses for adoption or the court could order the horses adopted out to someone else. If the condition of the horses deteriorates, they could be euthanized.