This is an archived article and the information in the article may be outdated. Please look at the time stamp on the story to see when it was last updated.
LIMESTONE COUNTY, Ala. – Limestone County Sheriff Mike Blakely was booked into his own jail Thursday morning after being indicted on 13 counts of theft and ethics charges. The 13 charges cover conduct over multiple years, according to Alabama Attorney General Steve Marshall. Blakely has served as the Limestone County Sheriff for 36 years. The first four counts charge Blakely with four separate thefts from his campaign account that total $11,000. Counts five through 10 charge Blakely with illegally taking money from Limestone County funds, including from the Sheriff's Law Enforcement Fund. Count 11 charges Blakely with soliciting a $1,000 wire transfer from a subordinate other than in the ordinary course of business.  Finally, counts 12 and 13 charge Blakely with using his official position or office to acquire interest-free loans. Specifically, count 12 charges Blakely with using his official position or office to obtain interest-free loans in the form of a $50,000 cashier's check and/or a $22,189.68 credit.  Count 13 charges Blakely with using his official position or office to obtain interest-free loans by taking money from a safe that was used to store the Limestone County jail inmates' personal funds.
Click here to read the indictment.
The case is being prosecuted by the Attorney General's Special Prosecutions Division. The AG's office said Blakely is not required to resign because of the indictment, according to state law. Sheriff's office spokeman Stephen Young said Blakely was back at work Thursday after posting bond. "A grand jury indictment is not a conviction," Young said at a news conference Thursday afternoon. "In fact, it's the process typically used when an agency cannot obtain probable cause to obtain its own warrant. As Sheriff Blakely once told me, 'You can indict a ham sandwich.'"
Young said the sheriff's office would not comment further on the case against Blakely but said the case wouldn't impact service to Limestone County residents. "From the sheriff's office standpoint, we're mission-oriented," he said. "We're going to serve this county with everything we've got." The Alabama Attorney General's Office would not comment about whether it thought Blakely should remain in office while he's under indictment for stealing from the sheriff's office. The Limestone County Commission declined to comment on the indictment. Attorneys Mark McDaniel, Robert Tuten and Marcus Helstowski are representing Blakely in the case. McDaniel said the sheriff would plead not guilty. "We look forward to trying this case in front of 12 citizens of Limestone County," McDaniel said.
McDaniel also said part of their defense would be challenging the Alabama Ethics Act, saying it was too broad and unconstitutional. "Virtually anything you can do as a public servant now under that act is illegal, so we'll be contesting the constitutionality of the ethics act also," McDaniel said.
Back Story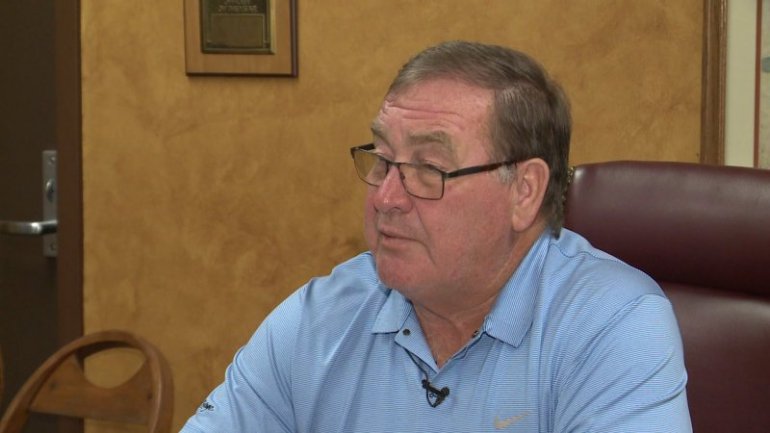 In October 2018, the director of the Alabama Ethics Commission confirmed to WHNT News 19 that
Blakely was being investigated for a possible ethics violation.
The ethics commission voted 4-0 to send the ethics allegations against Blakely to the Alabama Attorney General's Office. Back in 2018, Sheriff Blakely responded to our request for a comment saying he "respectfully disagrees" with the ethics commission and believes he will be vindicated.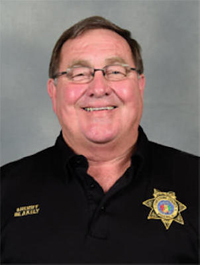 He was sworn in for his first term in 1983, which is the same year Blakely established the Limestone Sheriff's Rodeo. The fundraiser has raised over $500,000  for the purchase of equipment for the sheriff's office, according to the Limestone County Sheriff's Office website. The website biography for Blakely also states that in 2002 he was honored by the Boys and Girls Club of Greater Limestone County for receiving the "Glenn Blackwell Person of the Year Award".
Before becoming Sheriff Blakely served as an Alabama State Trooper and served in the Alabama National Guard.