This is an archived article and the information in the article may be outdated. Please look at the time stamp on the story to see when it was last updated.
ATHENS, Ala. — Three family members were found dead Saturday morning in Athens at a home on West Market Street. Athens police investigators say they believe a man shot and killed his mother, his 10-year-old son, and then killed himself.
Athens police identified the deceased individuals as 84-year-old Betty Sue Christopher, 10-year-old Chevy Christopher and 54-year-old William "Billy" Christopher.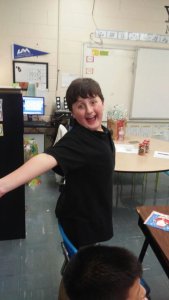 Police say that Chevy spent the night with his father at their grandmother's house Friday night and says a preliminary investigation indicates Billy Christopher shot and killed his son and mother, while they were asleep in Betty Christopher's bed.
There's no police tape. Nobody coming in and out. Just a constant stream of traffic up and down market street.
"It's just heartbreaking," Betty Sue's neighbor Roger Patterson said.
A beautiful and well-kept home sits empty. Long-time neighbors on this street are still absorbing the fact that they'll never see Betty Sue or Chevy again.
"She was here when we moved in. They were very fine neighbors," Patterson said.
Patterson and his wife were all set for a yard sale last weekend. They had their goods priced out, when Betty Sue and her Chevy walked over to look for a deal.
"She mentioned that at the yard sale Friday morning. I heard her tell my daughter, he's a fine young boy. He keeps me in line," Patterson said.
That was the last time they saw the two. Athens police say Chevy's dad Billy Christopher came over to the house on Friday night to spend the night. On Saturday morning, his ex-wife stopped by because Betty Sue wasn't answering the phone. She called for someone to let her in, and they found the three bodies.
"It's just a tragedy, a senseless tragedy. You just can't do anything about it," Patterson said.
Police believe Billy shot his mother and son while they slept, then turned the gun on himself. Now, a 10-year-old boy won't get to join his friends when school starts, and neighbors won't see the same friendly face on Market street.
Limestone County Coroner Mike West says the bodies are being examined for forensics.
Police say they want to find out why this happened.
Anyone with helpful information is asked to contact Athens PD at (256) 233-8778.
A friend of the family began a GoFundMe account for Chevy's funeral expenses. Click on the link if you would like to help. According to the page, Chevy's mother did not have life insurance and wants to do what "she can for her baby one last time."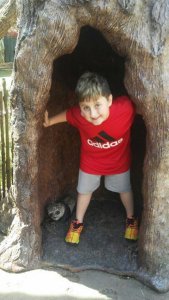 "Thank you for your prayers!" Close family friend, Nancy Rutherford recalled the 10-year-old as being "an awesome little dude! He was so energetic and full of life. He never met a stranger and made friends with anyone he met! He was so caring and loving! He could just go with the flow. He was the life of the party! There was never a dull moment when he was around. He just put out an energy that everyone around him felt and immediately felt happiness. He was pure joy and happiness day in and day out. He will be missed beyond words."
Athens police say it appears two people were killed and a 3rd person died by suicide at this home on Market St this morning. @whnt pic.twitter.com/Aj5zSUKbIP

— Joel Porter (@porter_whnt) July 28, 2018