This is an archived article and the information in the article may be outdated. Please look at the time stamp on the story to see when it was last updated.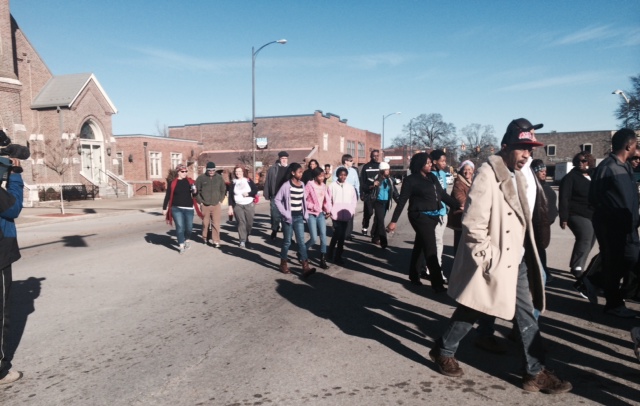 ATHENS, Ala. (WHNT) – Several dozen people came out to celebrate Martin Luther King, Jr. Day in Limestone County on Monday.
There were two events, and while people voiced concern and worry over where things stand today, they also expressed the same kind of hope Dr. King had six decades ago.
The first group gathered outside the courthouse to reflect on the man who worked to make things better during a not-so-perfect time for America.
Leon Steele remembers the struggle.  He marched in honor of King, but did so with worry over a tough issue for the country.
"Race relations… police departments and with the young black males.. just everything.. better understanding with each other," said Steele.
"I think this is something that's really needed, especially this time in our country when so much is going on," said Charmane Garland, another marcher.
The crowd marched to the Limestone County Event Center to continue the celebration in a more upbeat atmosphere.
Up the street, at Sweet Home Baptist Church, the choir lit up the crowd.  Songs to stand up for God brought the house down.
One city leader, in particular, shared his gratitude for Dr. King and for how far things have come.
"Being in this city, growing up, things have changed," said Jimmy Gill, Athens City Council President.  "I'm the second black city councilman and council president so things have changed."
However, as with most things, there is always room for improvement.
"Are you hopeful?" we asked Gill.
"I am hopeful," he replied.  "I am hopeful.  And praying to God there will be a change and get better.  Things always can get better."