This is an archived article and the information in the article may be outdated. Please look at the time stamp on the story to see when it was last updated.
LIMESTONE COUNTY, Ala.--Emergency crews responded to a large fire in the 15000 block of New Cut Road, just west of Athens, Thursday evening.
Neighbors said they heard two large explosions around 4:40 p.m.  The fire happened in an enclosed metal building near a home.  The home itself was not damaged.  However, the fire destroyed two motor homes, tractors, a Polaris vehicle and some antiques.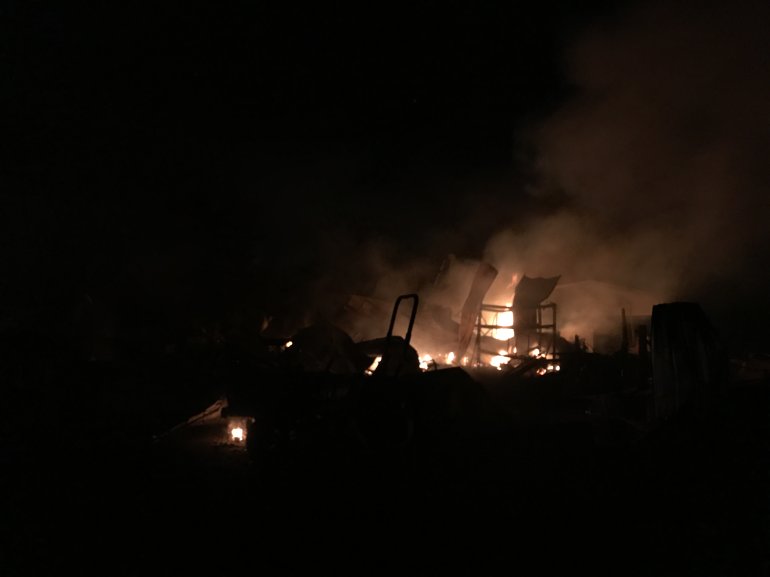 It took five different volunteer firefighters crews about a hour to contain.  No one was injured.