This is an archived article and the information in the article may be outdated. Please look at the time stamp on the story to see when it was last updated.
LIMESTONE COUNTY, Ala. - If every dog has his day, this was Squirt's.
Squirt was "a dog that was more like a friend to many of us."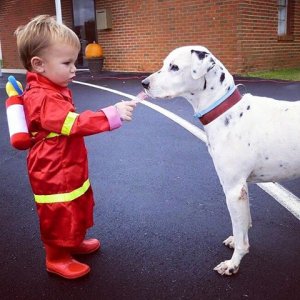 For 14-years, he served as mascot for the Rogersville Volunteer Fire Department.
Until finally, one day this March, his big heart finally gave out.
On Saturday, May 6, the town proclaimed "Squirt Day" in honor and appreciation of his service.
His years of visiting school children, the elderly and sick. Squirt had a nose for those who needed him most, seeming to seek them out on his daily rounds of Rogersville.
And he never let them down.
Such as the ailing woman just back from the nursing home. "He would trot down and spend all day with her, just lay by her bed and also, I think she fed him boiled chicken, so that may have something to do with it," said Morris Lentz, Rogersville VFD Assistant Chief
And his best friend, assistant fire chief Morris Lentz. "About 8 years ago, I was involved in a fire fighting accident and he was here waiting on me and as a matter of fact, I was in the hospital for a couple of months and he stayed here night after night and my family had to come and get him and bring him home because he was still waiting on my to come home."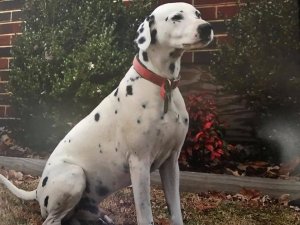 Once, Squirt even validated a check for Chief Lentz's mother when she forgot her ID.
No kidding.
"Well, all of a sudden Squirt walked into Foodland, walked right in and Mother turned around and said Squirt get out of the store and the girl said, do you know that dog. And she said, yes I do. That's my son's dog. And the lady said, never mind getting your driver's license. Your check is good."
While just about everyone in Rogersville has a story about Squirt, if there's one thing Morris Lentz hopes his friend is remembered for. It's this, "If we all had the heart and the kindness of an animal, especially one like Squirt, the earth, the world would be a kinder place."
The day also included a pet parade and a fish fry.
Organizers are giving all donations to a no-kill shelter.