This is an archived article and the information in the article may be outdated. Please look at the time stamp on the story to see when it was last updated.
ATHENS, Ala.- Wednesday investigators arrested 25-year-old Stephanie Dian Smith, also known as Stephanie Dian Cooper, and charged her with capital murder in connection to the death of her child.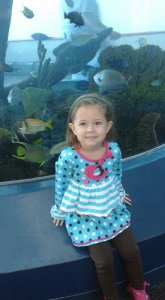 On the Fourth of July in 2016, Smith called 911 and reported her daughter was not breathing. Police say 4-year-old Zadie Cooper was transported to Athens-Limestone Hospital, then transferred to Huntsville Hospital later that day.
Huntsville Hospital performed a series of tests and determined there was no brain activity. On July 7, 2016, the family removed her from life support and Zadie was pronounced dead.
Chief Floyd Johnson said investigators questioned Smith the day of the incident, who said she heard something on the baby monitor and found Zadie between the bed and wall, and she was not breathing. Police investigators and the Department of Human Resources re-interviewed Smith in October 2016, and Johnson said Smith provided the same sequence of events. A private autopsy did not determine a cause of death.
Police said on Wednesday, Smith confessed to killing her daughter. Chief Floyd Johnson said Smith told them she put a pillow on Zadie's face and smothered her. Smith told investigators she has a mental condition and was not initially aware of what she was doing to Zadie.
Stephanie Dian Smith's Instagram page is full of pictures of her daughter Zadie Cooper. One post read in part, "I remember the day I wasn't feeling well and you brighten me right up with your beautiful smile & songs. I want to go lie by your grave and never leave it".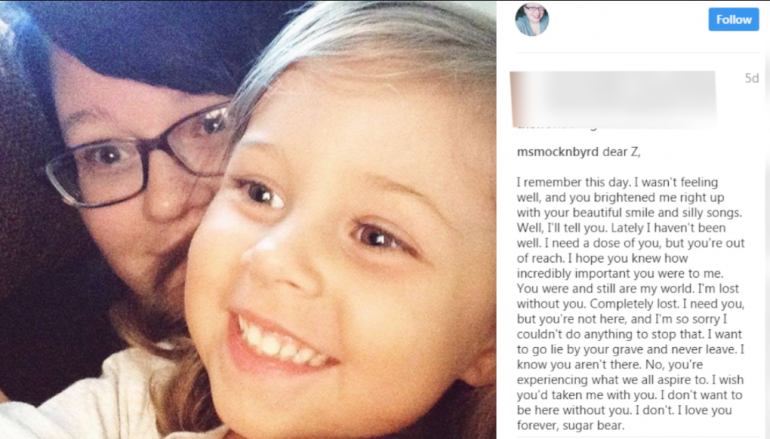 Smith claims her mental illness caused her to kill her daughter, and she's been public about her illness. She posted the picture below with the caption "This is what it takes for me to barely function". WHNT News 19 learned some of the pills in the picture are for depression and Bipolar disorder.
Chief Johnson said in the confession Smith told police she will see red. When she sees it she doesn't know what happens or what she did until it goes away. He said during her confession she was fully aware. "She was in good mind, she knew what she was doing, and she was talking to us," Chief Johnson said.
Smith is currently at the Limestone County Jail.