This is an archived article and the information in the article may be outdated. Please look at the time stamp on the story to see when it was last updated.
ATHENS, Ala. - Chief Floyd Johnson confirmed that one man has been arrested in connection with a murder investigation in Athens.
Emergency crews responded to a wreck on Highway 72 in Athens around 12:30 Wednesday morning. Police say they arrived to find a minivan in a ditch, crashed into a utility pole. They say a family member had taken the driver, identified as 34-year-old Darius Allen, out of the van. Allen was already dead when officers arrived. Investigators say Allen had been shot several times.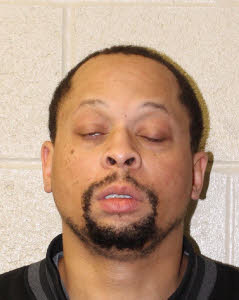 36-year-old Antonio Shalamar Jacobs has been charged with capital murder and booked at the Athens Police Department. Jacobs will be transferred to the Limestone County Jail.
Police tell us the family member who was with Allen was across Highway 72 when the wreck happened. He told investigators he heard multiple gunshots from the area of Highway 72 & Brownsferry about a minute before the wreck.
Officers established a crime scene at both locations, and processed both scenes.
Power was out in the area for several hours until utility crews replaced the pole the van crashed into.
Investigators sent Allen's body to the Huntsville office of the Alabama Department of Forensic Sciences for an autopsy.