This is an archived article and the information in the article may be outdated. Please look at the time stamp on the story to see when it was last updated.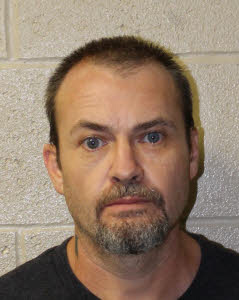 ATHENS, Ala. – Athens Police say Mollie Rosenblum, 43, and Wendell Todd Fain, 42, are charged with kidnapping.
Athens Police say around 2 pm Wednesday, they found the victim running down Market Street near Houston Street. The victim told police he had been bound and held against his will for nearly 12 hours. Police say he was injured, and had been threatened with deadly force. He was running to escape.
UPDATE: Athens Police announced on Thursday the victim is an acquaintance of both Fain and Rosenblum. Investigators say the incident is a dispute over money.
Investigators also announced Mollie Rosenblum committed a similar crime in August after authorities say she noticed she was missing narcotics. Police say the victim in the August case is Fain, the same man who police say assisted Rosenblum in Wednesday's incident.
On Wednesday night, Rosenblum was able to post $20,000 bond for the kidnapping and assault charges. Thursday afternoon, police say they arrested Rosenblum again for unlawful imprisonment, menacing and assault for the August crime.