This is an archived article and the information in the article may be outdated. Please look at the time stamp on the story to see when it was last updated.
TUSCALOOSA, Ala. – It's always a captive moment when someone sings the national anthem at a sporting event, but the event becomes even more epic when an artist re-creates patriotic imagery while the song is being performed.
This weekend before the Alabama Crimson Tide's home basketball game against the Auburn Tigers in Tuscaloosa, Joe Everson of Joe's studio in South Carolina painted an amazing image that you have to see to believe, all during the 1:41 time length of the Star Spangled Banner.
The painting is a recreation of the famous photo 'Raising the Flag on Iwo Jima' taken by Joe Rosenthal on February 23, 1945.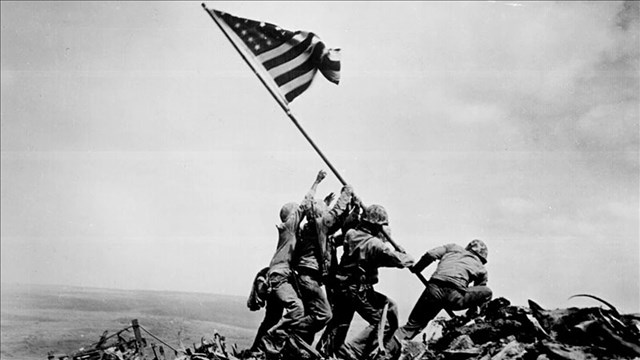 Auburn was able to steal the show later with an 82-77 win over the Crimson Tide.