This is an archived article and the information in the article may be outdated. Please look at the time stamp on the story to see when it was last updated.
MADISON COUNTY, Ala. -- Mount Zion Baptist Church members are planning a Serve Day this weekend. Leaders there said it is to show love to the community that supported them during a tough time, and to give glory to God.
Friday marks one year since the bus crash that claimed the life of a 17-year-old local missionary. Last year, dozens from the Mount Zion Baptist Church were on their way to the Atlanta airport for a mission trip to Botswana when the bus crashed, killing Sarah Harmening and injuring many others.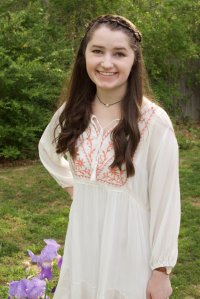 The driver of the bus was identified as Jerry Sims. Sims is charged with two misdemeanor traffic offenses in Fulton County, Georgia and his attorney says he is awaiting a court appearance.
It has, in many ways, been a difficult year.
"This has been a trying year for our church. There's no doubt about that," said Mount Zion Baptist Church's Senior Pastor, Kevin Moore.
But instead of taking the moment to grieve by themselves, the church congregation has decided to serve; putting their hearts and hands into the community that has lifted them up.
"Our church will always be impacted by the events of June 8 of last year. There is no question about it and I think that is part of life. We learn, we change, we grow, we grow in our faith, we grow in our trust, we grow in our service to the Lord Jesus Christ," Moore said.
In the past year, so much good has shined through because of Sarah's message and the other victims' strength. People inspired by her life held fundraisers that raised thousands of dollars for missions in her honor. The Harmening family has also been open on blogs and in interviews with us about their next steps and how their daughter's loss affects their faith. People have shared with them how Sarah's journal entries led them to God, they said.
"In the wake of this tragedy, this community was so loving to us they wrapped their arms around us," Moore stated. "We want to bring glory and honor to the Lord by serving our community."
This Saturday, the congregation of Mt. Zion is taking that love and pouring it back into the community with Serve Day 2018. The congregation will take on a host of projects scheduled throughout the community starting at 8 a.m.
"We want to serve those in the local school system, we want to be praying for teachers and encouraging them. We want to show up. I think we will build wheelchair ramps for those who have needs. We will be cleaning out flower beds and a host of other things," explained Moore.
Moore said he knows this life is greater than a single event, and as their faith has grown so has their service. He wants the community to see this and feel loved, but also know their message.
"What we are trying to say with Serve Day is that our God is able to make all things work together for the good of those who love Him, and are called according to His purpose," Moore explained. "As horrible the bus crash was, it was horrible, there is no question about that. But we believe God can take that heartbreak, that pain, even that tragedy, and leverage it for His glory."
They know Sarah would have supported Serve Day too.
"I think all of us here at Mt. Zion Baptist Church are humbled by the example of sacrifice of everybody who was on that bus on June the 8th, and especially Sarah Harmening. And so I think Sarah would want us to focus on Jesus Christ. I think Sarah would want the world to see how big her God is still today," said Moore.
For more information on Serve Day, click here.