This is an archived article and the information in the article may be outdated. Please look at the time stamp on the story to see when it was last updated.
GILES COUNTY, Tenn. – Drug agents say they have arrested a woman accused of having several pounds of meth, marijuana and hundreds of pills. They say they also recovered more than $14,000 in cash.
Investigators from the Giles County and Lincoln County Sheriff's Department, Tennessee Bureau of Investigation and 22nd Drug Task Force searched a home in Ardmore for narcotics, but say they found much more.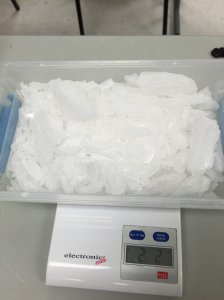 While searching the home of Wanda Gayle Clark on Pleasant Hill Road, investigators say they recovered a few pounds of methamphetamine "ice," over $14,000 cash, a loaded firearm, packaged marijuana, and hundreds of various prescription drugs to which Clark was not prescribed.
Clark was arrested and booked in to the Giles County jail on the charges of Possession of Methamphetamine for Resale and Possession of  Firearm during the Commission of a Dangerous Felony. Investigators say she may face additional charges.
Her bond is set at $255,000 and she is due in court on Thursday, July 14, 2016.