This is an archived article and the information in the article may be outdated. Please look at the time stamp on the story to see when it was last updated.
ARDMORE, Ala. - Grief counselors and community pastors were on campus at Ardmore High School Monday after a student passed away.
Principal Glenn Bryant confirms Kaley Greer died sometime before eleven Monday morning.
Greer was airlifted to Vanderbilt University Medical Center Friday night after a truck careened into a tree near First Baptist Church. She was one of six teens in the truck. One other was also airlifted.
Principal Bryant says her funeral arrangements will be announced Tuesday. In the meantime, students on-campus are allowed to check out with a parent and/or utilize the area pastors and district counselors available.
Bryant also tells WHNT News 19 the school held a prayer service in the school gym Sunday, and estimates at least 800 people were in attendance.
Limestone County Schools released the following as news of the teenager's death spread: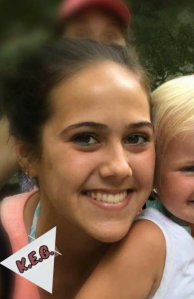 "Dr. Sisk and the board mourn the loss of Ardmore High School student Kaley Greer. She was an outstanding student and young lady. Our thoughts and prayers are with the family and the community."
Greer, 16, was a junior and played volleyball and basketball.
According to Principal Bryant, the other teenagers involved in the wreck all returned to school Monday.