This is an archived article and the information in the article may be outdated. Please look at the time stamp on the story to see when it was last updated.
MOBILE COUNTY, Ala. – UPDATE: WIAT reports that the boy has been found and reunited with his family, but the suspect in the incident is still at large.
The state of Alabama had issued a Child Abduction Emergency, AMBER Alert for a missing 3-year-old from Saraland.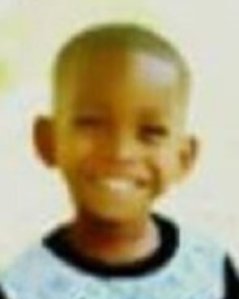 Authorities say that Morris Roberson IV was last seen on Hwy 45 in Eight Mile on the evening of April 27, he was asleep in a vehicle that was stolen.
Authorities believe that Morris was abducted by 31-year-old Milton Farris.
Farris is described as being 5'3″ tall, weighing 153 lbs, with brown eyes, and black hair.
Morris may be traveling in a stolen 2010 maroon Nissan Altima. Saraland Police say the vehicle is missing the front passenger window and the rear bumper is hanging off. The vehicle may have a paper tag or no tag at all.
If you have any information regarding this investigation, please contact the Saraland Police Department at (251) 459-8477 or your local law enforcement office.