This is an archived article and the information in the article may be outdated. Please look at the time stamp on the story to see when it was last updated.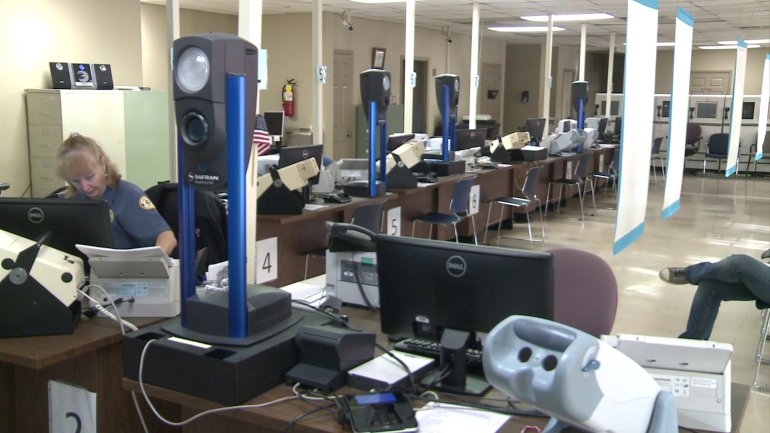 MONTGOMERY, Ala. – The Alabama Law Enforcement Agency (ALEA) has announced its plans to close 31 driver license offices due to a significant loss in funds in the new state budget.
The closures are due to an $11 million cut in the General Fund Budget appropriation to ALEA. Effective today, the traveling Driver License Examiners will be reallocated to staff District Driver License Offices full-time.
Last year, ALEA received $55,758,744. This year, it will receive $44,640,937.
"Since the Jan. 1, 2015 implementation date of ALEA, my staff and I have worked hard to make improvements and optimize customer convenience to the citizens of Alabama. In July, I announced several advancements that will help the Driver License issuance process including online scheduling, online driver license renewals and duplicates, self-serve kiosks, digital licensing for smart phones, and statewide equipment upgrades.  Since making that announcement, we have had over 40,000 transactions online," said Secretary of Law Enforcement Spencer Collier.  "The impact of the changes due to the budget cuts will be lessened because of the implementation of these technology-based services, including online renewals."
The closures will impact two north Alabama offices: The Russellville office on North Jackson Avenue and the Moulton office on Market Street.
Other offices that will close are located in these counties: Baldwin, Bibb, Bullock, Butler, Chambers, Cherokee, Choctaw, Clay, Cleburne, Coosa, Crenshaw, Escambia, Fayette, Geneva, Greene, Hale, Henry, Lamar, Lowndes, Macon, Perry, Pickens, St. Clair, Sumter, Tallapoosa, Washington, Wilcox and Winston.
ALEA says an analysis shows transactions performed in each of the 31 locations they are closing accounted for less than 5% of Alabama Driver License transactions performed. The busiest of the locations performed less than 2,000 transactions in 2014.
"We will continue to work on ways to optimize customer convenience with our services," said Secretary Collier.  "Probate Judges and License or Revenue Commissioners will continue to provide the same renewal services they have traditionally handled in their facilities.  Additionally, statewide equipment upgrades announced in July, will allow Probate Judges and License or Revenue Commissioners to renew STAR IDs and conduct other services that were previously only performed at Driver License Offices."
Alabama issues an average of 1.2 million driver licenses each year.
You can read the entire release, including the full list of closures, here.