This is an archived article and the information in the article may be outdated. Please look at the time stamp on the story to see when it was last updated.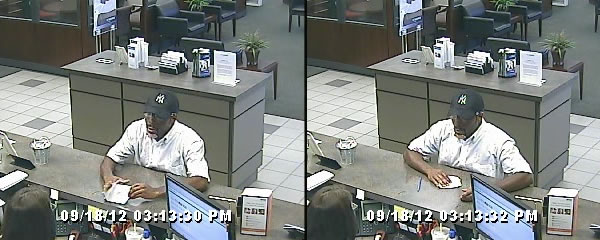 ALBERTVILLE, Ala. (WHNT) – There are new details about an apparent attempted bank robbery from Tuesday in Albertville. Police and the FBI now suspect the crime is connected to other recent bank robberies in Guntersville and Priceville.
Those robberies happened in August.
The suspect in Tuesday's robbery at Cadence Bank didn't get any money, though.  Police say he wore a white shirt and navy blue New York Yankees ballcap as he handed the teller a note to say he wanted to make a withdrawal.
The teller asked the man what type of withdrawal, but he didn't say.  He turned around and left.  He drove off in a blue car.  Police don't have a license plate.
This incident happened about 3:20 p.m.  Cadence Bank is located on Highway 431.
The other robberies this man may be connected to were at Traditions Bank in Priceville and Peoples Bank in Guntersville.
If you have any information about the suspect, please call Albertville Police at (256) 878-1212.