This is an archived article and the information in the article may be outdated. Please look at the time stamp on the story to see when it was last updated.
It's always interesting to look back at stories we posted on WHNT.com over the last year to see what did well and what fell flat.  We always get a kick out of what makes the Top Ten for the year.
These are our top web stories for 2015, as measured between January 1 and December 17, when we prepared this report. We appreciate you making WHNT.com your source for local news online!
1. Yes, he really did: State Sen. Paul Sanford sets up GoFundMe account to solve state's budget crisis - Sen. Paul Sanford of Huntsville said he set up the account to prove a point, hat most people don't want to pay more taxes but support them when someone else is to be taxed. He said he didn't expect it to circulate as much as it did. It only pulled in 76 donations, raising $1,365 -- but generating quite a bit of buzz. The fund is still active.
2. DeKalb EMA: Please don't eat cheese from the overturned truck on Hwy. 11 - A truck carrying refrigerated cheese overturned on Highway 11 in DeKalb County in September. The cheese was declared "salvaged" and not fit for human consumption.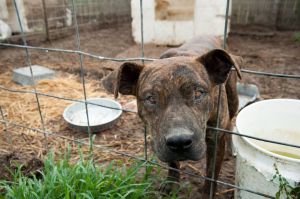 3. ASPCA releases photos taken inside the Lawrence Co. Animal Shelter - In June, the director of the Lawrence County Animal Shelter was removed after video surfaced of alleged abuse. The shelter was in Bobbie Taylor's home. The American Society for the Prevention of Cruelty to Animals took possession of more than 250 animals, eventually adopting them out locally or placing them with other shelters around the U.S.  The ASPCA issued photos showing the condition the animals were in when seized. Taylor will stand trial for charges of animal abuse and cruelty in 2016.
4. See the tiny white bugs flying? Say hello to woolly aphids - This is actually a story we posted in 2013, but as people saw the bugs again in 2015, search traffic brought the story back up on the list!  The little white, fluffy bugs feed on hackberry trees and leave sticky residue on cars, patio furniture and decks. The aphids feed on sugar from the trees and "it goes in one end and out the other," according to Ken Creel of the Madison County Extension Office. There are different aphids that feed on crepe myrtles, pecan and maple trees as well.
5. Boater Beware: A cautionary tale of survival - In early 2015, an elementary school principal and his wife were involved in a freak boating accident that forever changed their lives. The couple has a powerful message for water lovers of all ages, and experience levels.
6. Shark found in the Tennessee River near Talucah Landing - In early June, a local family found a three-foot shark at Talucah Landing, near Valhermoso Springs in Morgan County. Wildlife conservation officers called it a prank, saying someone likely caught the small shark elsewhere and put it in the freshwater landing to possibly cause a scare. It's a mystery but they stressed the water is safe.
7. A personal note from WHNT Chief Meteorologist Jason Simpson about son Brody - Jason Simpson and his wife Lacey welcomed their son Brody on May 8.  He battled a number of complications in his first months of life, and this was Jason's first post about the family's experience. We did another update on Brody's progress in July and we're happy to report he continues to do well.
8. 10 years later, man claims to have witnessed what happened to Natalee Holloway - May 30, 2005 was the last time anyone saw Natalee Holloway, a student from Alabama on a graduation trip to Aruba.  In May of this year, Jurrien de Jong told Inside Edition he witnessed Joran van der Sloot, the primary witness in the case, carrying Holloway's body the night she was last seen. Prosecutors indicated they would investigate the claims but nothing has developed so far. Van der Sloot maintains his innocence.
9. Police arrest 30 people in cocaine conspiracy ring in Huntsville/Decatur area - Federal and local law enforcement agents announced the arrest of 30 people in a long-running conspiracy to distribute cocaine in north Alabama.  The investigation involved the U.S. Attorney's Office, FBI, Huntsville Police and Decatur Police Departments.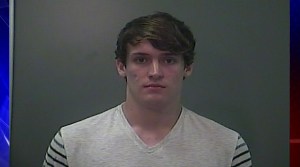 10. Deputies: Elkmont teen kills 1 chicken every 15 minutes until mommy makes nice with girlfriend - In June, Haden Smith, 18, of Limestone County was arrested and charged with domestic violence and criminal mischief. Deputies say the situation started when Smith texted his mother, threatening to kill one of her chickens every 15 minutes until she contacted his girlfriend's parents and attempted to mend their broken relationship.  He held true to his word, investigators said -- Smith began sending his mother pictures of each chicken he killed at 15-minute intervals, killing six in total before he was arrested, deputies say.