This is an archived article and the information in the article may be outdated. Please look at the time stamp on the story to see when it was last updated.
The U.S. Supreme Court ruled for same-sex marriage today, striking down several states' ban on same-sex unions.
As you can imagine, this is spurring reaction from many across the state.
Governor Robert Bentley on Friday released the following statement:

"I have always believed in the Biblical definition of marriage as being between one man and one woman. That definition has been deeply rooted in our society for thousands of years. Regardless of today's ruling by the Supreme Court, I still believe in a one man and one woman definition of marriage. The people of Alabama also voted to define marriage as between a man and woman.  I always respect the people's vote, and I am disappointed that the Supreme Court has disregarded the choice made by the people of Alabama in its decision today."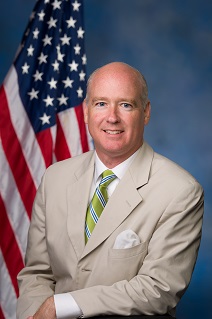 Congressman Robert Aderholt (AL-04) today released the following statement in regard to the Supreme Court of the United States' ruling in Obergefell v. Hodges.
"The Supreme Court's decision regarding same-sex marriage today is greatly disappointing, and I share a heavy-heart with many of my fellow Americans.  I believe with this decision the court has crowned itself the arbiter of social and cultural change, rather than just simply interpreting the law.

"One of my chief concerns with this decision is the impact it could have on religious freedoms in our country.  Will this decision be used by the Federal Government to force churches, religious organizations and religious educational institutions to violate their core convictions?

"I believe this ruling will eventually force a showdown between citizens who support the First Amendment and those who don't.   The First Amendment says the Federal Government will not deny the free exercise of religion.  However, I fear this ruling will lead to exactly that situation.

"I will be working with my conservative colleagues in Congress to ensure that the Federal Government does not use this ruling to further endanger our religious liberties."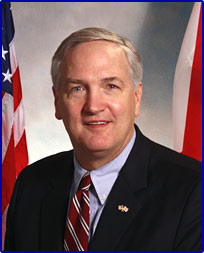 Alabama Attorney General Luther Strange offered the following statement.
"Today the United States Supreme Court overturned centuries of tradition and the will of the citizens of a majority of the States in declaring that Alabama and the rest of the nation must legally recognize same-sex marriage.
Chief Justice Roberts agreed with our amicus brief that 'a State's decision to maintain the meaning of marriage that has persisted in every culture throughout human history can hardly be called irrational.
While I do not agree with the opinion of the majority of the justices in their decision, I acknowledge that the U.S. Supreme Court's ruling is now the law of the land. Short of the passage of a Constitutional Amendment protecting marriage as between one man and one woman, the U.S. Supreme Court has the final say.
But while the states are now required to recognize same-sex marriage, I expect the focus will now turn to the exercise of one's religious liberty. I will continue to defend the religious liberties of Alabamians and ensure that people and businesses honoring their religious beliefs are protected."
Alabama Republican Party Chairman Terry Lathan made the following response:
"With the decision of the United States Supreme Court today to remove state barriers for the implementation of same-sex marriage in America, Alabama's 2006 Sanctity of Marriage Amendment, which was approved by a landslide 81% of the vote of our people, was ignored and buried. Our country is a republic and our state's rights should be upheld, but Alabama was told today by five judges in Washington, DC that our voices are mute and the 697,591 Alabamians that voted and made our state's decision to deny marriage licenses to members of the same sex is null and void.

"'Replicating marriage of or between persons of the same sex in the State of Alabama or in any other jurisdiction shall be considered and treated in all respects as having no legal force or effect in this state and shall not be recognized by this state as a marriage or other union replicating marriage.' – the people of Alabama, 2006.

"Our boundaries have been breached once again by the overreaching hand of the federal judicial system. The majority of the people in Alabama lost their voice today. Alabamians are kind and loving people and our reputation for our hospitality and care for others is known across the land, however we also guard our rights to make our own decisions. Today Alabama's vast majority on this topic was silenced.

"The next President of the United States may have the opportunity to nominate 2-3 Supreme Court Justices and countless Federal Judges throughout the country. That is why the 2016 presidential election is so very critical. If Hillary Clinton and the Democrats maintain the White House, they will further pack the courts with activist judges. We need a strong Republican nominee that will appoint strictly constitutional conservative judges on our benches throughout our nation."
Benjamin Newbern, Board Chair of Equality Alabama, released the following statement after the Supreme Court's opinion:
"Today the United States again took a giant step toward the more perfect union we the people aspire to. Today the Liberty Bell rings alongside wedding bells across an ocean of joy. We call on probate judges across the state that swore an oath to faithfully and impartially uphold the duties of their office to abide by this ruling. Same sex couples have waited long enough.
Marriage equality, however, is not the finish line. It is the starting gate. While LGBT Alabamians – and Americans nationwide now have the freedom to marry, they do not have full equality under the law. LGBT Alabamians can still be fired from their jobs, forced out of their homes, or denied service at a restaurant or other public accommodations simply based on who they love. Our work will continue. We will harness the momentum from winning the freedom to marry to secure additional advances towards full equality."