This is an archived article and the information in the article may be outdated. Please look at the time stamp on the story to see when it was last updated.
HUNTSVILLE, Ala. – Doctors in Alabama knowingly prescribed opioids to drug addicts, recruited prostitutes to become patients and signed blank prescription forms for staffers to fill out, federal authorities said in announcing a multi-state opioid raid  Wednesday. Four doctors — three of them from Madison County — were charged in Alabama as part of a larger operation in seven states. The Appalachian Regional Prescription Opioid Strike Force operation resulted in charges against 31 doctors, seven pharmacists, eight nurse practitioners, seven other licensed medical professionals, and seven other people, according to the U.S. Department of Justice. In one Alabama case, prosecutors said a doctor at one clinic prescribed high dosages and dangerous combinations of opioids. Sometimes the prescriptions were given despite knowing patients failed drug screens and were addicts, prosecutors said. In that case, cash payments were preferred and the clinic charged a "concierge fee" that ranged from $50 a visit to $600 a year. In another Alabama case, authorities said a doctor recruited prostitutes and other young women with whom he had sexual relationships to become patients at his clinic. The doctor also allowed the women and their friends to abuse drugs at his house, authorities said. Another case in the state concerns a doctor who prosecutors said dispensed controlled substances and prescription drugs directly from her clinic. The doctor would prescribe excessive amounts of drugs to the same patients several times a month, resulting in as many as 15 pills per day for some patients, according to authorities. The doctor also is accused of signing blank prescription forms so her staff could complete prescriptions while she was not at the clinic.
Here are the doctors charged in Alabama and what they're accused of:
Dr. Celia Lloyd-Turney
Dr. Celia Lloyd-Turney was the medical director and only physician at Choice Medicine Clinic on Highway 53 in Toney.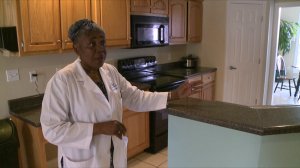 According to her indictment, Lloyd-Turney was prescribing excessive amounts of medication to the same patients several times a month. Some patients had access to as many as 15 pills a day, authorities said. Lloyd-Turney also gave her staff blank prescription forms to complete when she was not at the clinic, according to authorities. Lloyd-Turney was charged with nine counts of unlawful distribution of a controlled substance. The U.S. Drug Enforcement Agency
raided Choice Medicine Clinic
in late February. This isn't Lloyd-Turney's first run-in with controversy. In 2015 when the Alabama Department of Mental Health
removed residents of a group home
, of which Dr. Lloyd-Turney was the Executive Director. Officials cited danger of "irreparable harm." Ultimately, a Madison County Judge
dismissed that case
. She also has two wrongful-death lawsuits filed against her in Madison County that are ongoing.
Dr. Marshall Plotka
Dr. Marshall Plotka was a physician at Phoenix Emergency Care in the Jones Valley area of Huntsville. According to the Alabama State Board of Medical Examiners, he surrendered his medical license April 1. Plotka was charged with maintaining a drug-involved premises. Over a period of more than four years, Plotka is accused of storing heroin, meth, cocaine, and marijuana at his home in Owens Cross Roads and making it available for other people, including women he hired as prostitutes. Federal investigators said Plotka would give the woman money for food, clothing, and drugs. He also recruited them as patients at his clinic, investigators said. Huntsville police visited Plotka's home dozens of times for calls of suspicious activity, authorities said. The complaint cites a heroin overdose call in February 2018, an interrupted heroin transaction in the home's driveway in April 2018, another heroin overdose in May 2018 and a suspicious person call in November 2018 that resulted in police finding drugs and multiple people staying in Plotka's house. The complaint states investigators found text messages where Plotka spoke with people about giving them money to buy drugs. They also found a video on his iCloud account from June 2016 that shows a woman who is believed to be under the influence of drugs. The woman is sitting at a table in Plotka's home with a knife, spoon, small baggie, and a needle. She says "One more shot and we can go," the complaint states,  Plotka can be heard responding "How you gonna do a shot? You're gonna f***ing kill yourself." Medical records show the woman had been Plotka's patient since 2015. That same woman told investigators Plotka gave out prescription medication at his home and even placed Suboxone strips on postage stamps in order to get them to a man while he was in jail, according to the complaint. Police searched Plotka's home in March 2019 and said they found drug paraphernalia in the house that is typically used to take heroin, cocaine, and meth. Plotka admitted he knew people were using drugs in his home, investigators said.
Dr. John Cimino and
Katherine Barnett
Huntsville Dr. John Cimino and Katherine Barnett have been accused of billing the U.S. military healthcare system TRICARE for more than $300,000 in false and fraudulent claims. The criminal complaint filed Tuesday against Cimino — who practiced at the Center for Women's Healthcare — and Barnett, claims Barnett offered to pay Cimino and his employees for compound prescriptions they wrote, which could be filled by a Vestavia Hills compounding pharmacy that Barnett worked for as a marketer. The pharmacy then billed TRICARE for each prescription, they said. Cimino told employees to target TRICARE beneficiaries because they reimbursed at a higher rate than other insurance companies, according to the complaint. He also told employees to tell patients the compounding pharmacy would waive co-pays, which authorities said induced many patients to agree to the medications. Barnett would also fax prescriptions and beneficiary information to the pharmacy, authorities said, and she even had blank prescriptions forms pre-signed by Cimino that she could fill out. A witness told authorities Barnett said Cimino didn't care what she put on the prescription and that she was "making money." Several of the TRICARE beneficiaries told investigators that they didn't request or receive some of the medication billed to TRICARE on their behalf. The federal complaint states that in one case, TRICARE was billed more than $25,000 for medications prescribed by Cimino for a couple who were approached by a marketer offering trial medications of creams outside a Dollar General store in Huntsville. The couple stated they never saw Cimino or any other doctor before getting the medication, according to the complaint.
Dr. Elizabeth Korcz
Hoover Alt MD Dr. Elizabeth Korcz owned and operated a pharmacy along with her husband, Matthew, and a pharmacy technician named Austin Haskew, according to court records. Their indictment claims the three operated a "pill mill" that would provide opioid cocktails for no legitimate medical purpose. Elizabeth Korcz is accused of providing pre-signed prescriptions to be given out while she was not at the clinic. The clinic also frequently hired patients with substance abuse conditions and required patients to buy many of their prescription drugs with cash, the complaint states. The Korczes are also accused of billing health care programs for services they did not provide. All three are charged with conspiracy to unlawfully distribute and dispense controlled substances, maintaining a drug-involved premises, unlawful distribution of a controlled substance, conspiracy to commit health care fraud and several counts of health care fraud.