This is an archived article and the information in the article may be outdated. Please look at the time stamp on the story to see when it was last updated.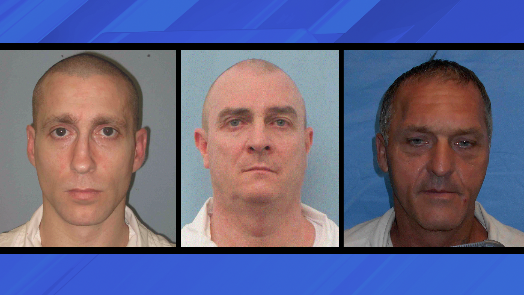 MORGAN COUNTY, Ala. –The third inmate who escaped from the Decatur Work Release Center Monday has been recaptured according to the Alabama Department of Corrections.
UPDATE: Escaped inmate, James Brent Brown, has been RECAPTURED pic.twitter.com/CeNa5EYjdp

— Alabama Department of Corrections (@ALCorrections) February 15, 2017
James Brent Brown, 45, was captured Wednesday around 3 p.m. at a home in Falkville.
He is serving a 99 year sentence on a 1997 manslaughter conviction in Morgan County. He would have been eligible for parole in December 2018.
Agents arrested Jonathan Keith Kennedy and Michael Ray Morrison around 1 p.m. on Tuesday near Hospitality Park in Decatur. They were taken into custody without incident.