This is an archived article and the information in the article may be outdated. Please look at the time stamp on the story to see when it was last updated.
NORMAL, Ala. (WHNT)-- Saturday, 3 Alabama A&M University students were among 7 injured in a shooting at a Panama City spring break beach house party.
AAMU faithful held a candlelight vigil Monday night on the Quad to pray for the victims and support each other. Students also used the opportunity to remember AAMU graduate Chance Wilson, who passed away unexpectedly over the weekend. University President Andrew Hugine, Jr. and the Student Government Association helped to plan the gathering.
"A vigil is a time we come together to proclaim victory," said President Hugine, "victory over forces and events that try to change the way that we live. Victory over those who would injure others in a reckless fashion. Victory over violence in our society. Victory over fear that we have in living. Victory over sickness and disease. And we're here to claim victory for the healing of our students."
SGA president Jasmine Story also addressed the crowd of more than 200 saying the night was bittersweet.
"Tonight, we stand strong to let the families, friends and Huntsville community know that we are one Alabama A&M University family and if one hurts, we all hurt, but when one is healed, we are all healed."
Story was down in Panama City also enjoying spring break during the time of the shooting. She says she and a friend went to visit the students in the hospital, and said the SGA wanted to do something to show the injured students they care.
"To show... we are here for you, we are the shoulders  for you to lean on," she said. "We still want to encourage everyone to keep [Freed] and everybody who was involved in the shooting in our prayers."
The three A&M students injured were Kelli Regina Curry, 21, Annesia Powell, 19 and Kearria Freed, 20.  They had been visiting Panama City for spring break and school officials say they were caught in the wrong place at the wrong time.
Freed, the most seriously wounded, remains hospitalized in critical condition.  She is suffering from a head injury and her family requests prayers.
Curry has been released from the hospital and is resting at home in Mobile.
Powell is experiencing leg pain from physical therapy, but remains in good spirits, according to the University.  Reportedly, doctors said she 'will be able to dance' in a few months.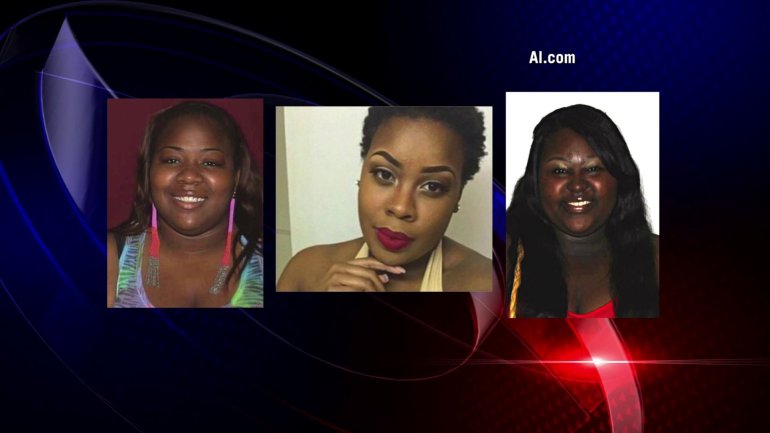 Classmate Ajani Wright was among those at the vigil. She said she was supposed to go to the house party.
"We actually went down to Panama together in the same hotel room and things, but something just kept telling me to go back to my hotel room. And once I went, twenty minutes later we got the phone call."
After spending the weekend at the hospital, Wright returned to Normal late Sunday, in time to address her fellow Bulldogs.
"We love you, continue fighting like we know you can. Our classmates, our friends, our family, but most importantly our survivors, we love you."
After the vigil, students and staff signed cards and collected donations for the victims.
Dr. Bennie McMorris, Vice President of Student Affairs, said it was important for the university to hold the vigil because they're like a family who protect their own.
"We feel strongly that our students make a difference. And we try to do everything we can within our family to wrap our arms around [them,]" he said. "We support each other. We do those things that families do."
McMorris was among the administrators visiting students and their families as they returned to the dorms after the break.  They've been passing out literature and offering counseling to those who need it. He said they also plan to have a conversation with students about safety to help prevent these types of events in the future.
The suspect
The man accused in the shooting also left four other spring breakers injured.  David Daniels appeared before a judge on Sunday via videoconference.  Authorities say Daniels drove nearly 150 miles to Panama City Beach before opening fire on a crowd Friday night.  Daniels, 22, is from Mobile.  He is charged with seven counts of attempted murder.  His next scheduled court date is April 21.