This is an archived article and the information in the article may be outdated. Please look at the time stamp on the story to see when it was last updated.
AURORA, Colo. – We could learn a thing or two from children. Their hearts are genuine and this little guy just wanted to help.
When a 6-year-old boy in Aurora, Colorado spotted smoke coming from something a few blocks from his house on Sunday, he jumped into action.
Reily Doi-Jared got his mom to drive him to the fire on South Pitkin Way and offered to help firefighters, KDVR reports.
But first, he put on the firefighter costume he wore for Halloween when he was 3 years old.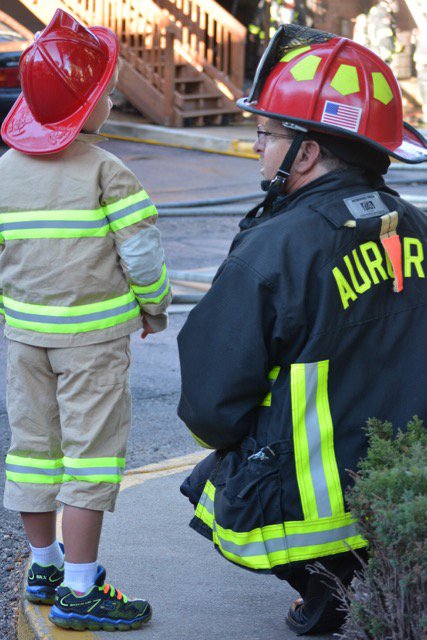 Members of the Aurora Fire Department took a shot break from overhauling the fire to consult with the young first responder, according to Shane Anthony who captured photos of the adorable scene.
Reily told Anthony he'd met firefighters before but said, "This is my first time to a real fire!"
Anthony said a police officer at the scene gave Reily an honorary police badge.