This is an archived article and the information in the article may be outdated. Please look at the time stamp on the story to see when it was last updated.
(CNN) — Tunisia's National Dialogue Quartet wins the Nobel Peace Prize. Spencer Stone is stabbed again. And sex tape gets Indiana fraternity booted.
It's Friday, and here are five things to know for your new day.
NOBEL PEACE PRIZE
[findthebest id="cLTjvtXC005″ title="Nobel Prize Winners by Country Born" width="600″ height="467″ url="https://w.graphiq.com/w/cLTjvtXC005″ link="http://nobel-prize-winners.findthedata.com" link_text="Nobel Prize Winners by Country Born | FindTheData"]
The quartet has it: The Nobel Peace Prize was awarded to Tunisia's National Dialogue Quartet today for its "decisive contribution to the building of a pluralistic democracy in Tunisia in the wake of the Jasmine Revolution of 2011." The quartet is a coalition of groups the Nobel committee deemed important to building democracy and keeping peace in the nation. The Nobel committee always keeps you guessing. The quartet probably wasn't on too many short lists heading into the announcement.
SYRIA RUSSIAN MISSILES
Did they, or didn't they?: U.S. officials say a handful of cruise missiles fired by Russia at targets in Syria didn't quite hit their mark. Monitoring by U.S. military and intelligence assets in the region concluded they crashed in Iran. Not so, says the Russian Defense Ministry. And Iran's semi-official FARS news agency also weighed in, saying the country's defense ministry rejected the reports.
SPENCER STONE
Stabbed again: It's been an eventful couple of months for Spencer Stone. In August, the U.S. airman was tending to stab wounds after helping stop a gun attack on a European train. He was hailed a hero. He's again tending to stab wounds. This time in a California hospital. Stone was stabbed during an altercation in downtown Sacramento this week when he was out with some friends. Police are investigating and looking for two Asian men who fled the scene. Stone is in serious condition, but the wounds aren't life-threatening.
INDIANA FRATERNITY VIDEO
A T uh-Oh: The Alpha Tau Omega fraternity is history at Indiana University. The national office shut it down after a video surfaced showing members cheering on a brother who was involved in a sexually explicit act. It's not certain that anything illegal happened, but ATO headquarters called it "highly inappropriate and vulgar" and "contrary to the ideals and principles" of the fraternity. Boys being boys isn't an excuse anymore.
CHEF PRUDHOMME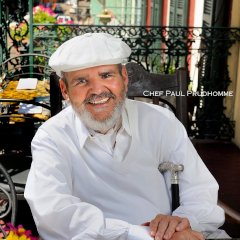 Food legend gone: Paul Prudhomme didn't create Cajun and Creole cuisine, but he sure made it popular. The iconic New Orleans chief died yesterday at 75 after a brief illness. Prudhomme was one of the nation's first celebrity chefs, and his restaurants attracted huge crowds.