This is an archived article and the information in the article may be outdated. Please look at the time stamp on the story to see when it was last updated.
HUNTSVILLE, Ala. — Two people are in custody after a brief police pursuit that ended before a wreck Monday morning, according to Huntsville Police.
Lt. Michael Johnson with the Huntsville Police Department says an officer attempted to stop the vehicle before the driver took off and got away. It ended when the driver wrecked on Bob Wallace Ave. and L and N Drive. Police say four people abandoned the vehicle and ran away.
Two men have been found. One of them was found and captured at Academy Sports. Police continue to search for the other two involved.
One of the men has been identified as 19-year-old Jarqaius Jaquan Robinson. The other is 27-year-old Deuntae Marquez Cowan.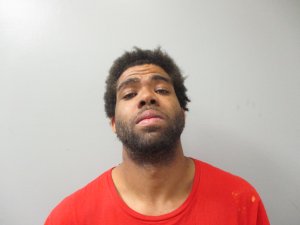 We are currently working an accident scene at Bob Wallace Ave and L&N Dr involving 4 subjects that fled the vehicle on foot. Officers have taken one of the subjects into custody. @whnt @rocketcitynow @WAAYTV @waff48

— Huntsville Police (@HsvPolice) February 18, 2019