This is an archived article and the information in the article may be outdated. Please look at the time stamp on the story to see when it was last updated.
Check your space heater! Roughly 350,000 VH101 Personal Vortex electric space heaters are being recalled because they could overheat, posing a fire or burn hazard. Fifteen people have reported problems to the company, saying their heaters caught fire.
The "Vornado" heaters were sold in the following colors: black, coral orange, grayed jade, cinnamon, fig, ice white and red. The heaters measure about 7.2 inches long by 7.8 inches wide by 7.10 inches high and have two heat settings (low and high) and a fan only/no heat setting.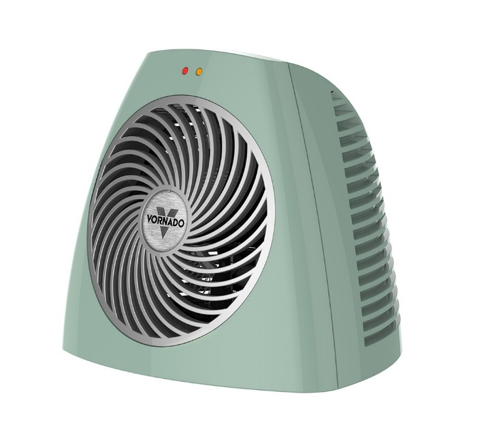 They were sold at Bed Bath & Beyond, Home Depot, Menards, Orchard Supply, Target and other stores nationwide and online at Amazon.com, Target.com, Vornado.com and other websites from August 2009 through March 2018 for about $30.
"Vornado" with a "V" behind it is printed on the front of the unit. The model/type "VH101," serial number and ETL mark are printed on a silver rating label on the bottom of the unit.
Anyone who owns one of these heaters should immediately stop using it, and contact Vornado for instructions on how to receive a full refund or a free replacement unit, including free shipping. You can contact Vornado by calling toll-free at 855-215-5131 from 8 a.m. to 5p.m. CT Monday through Friday or online at www.vornado.com and click on "Recalls" in the lower right corner of the homepage or www.vornado.com/recalls and click on the VH101 Personal Heater recall button for more information.