This is an archived article and the information in the article may be outdated. Please look at the time stamp on the story to see when it was last updated.
EAST SELMA, Ala. (CBS)- Three people were injured and a suspect is in custody after a church shooting in East Selma, Alabama, on Sunday.
The Selma Times Journal reports the suspect is 26-year-old James Junior Minter of Selma, and he has been charged with three counts of attempted murder.
Minter is accused of shooting his girlfriend, her newborn baby and the pastor at the Oasis Tabernacle Church, the Times Journal reports.
Dallas County District Attorney Michael Jackson says Minter shot his girlfriend in the face. He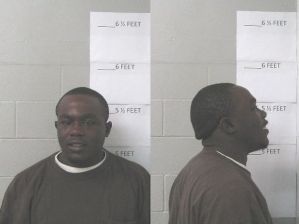 went on to say the shooting stems from ongoing domestic violence and a dispute over child visitation.
Lt. Curtis Muhannad with the Selma Police Department says the 24-year-old woman was shot in the shoulder and jaw. The 1-month-old baby boy was shot in the hand.
The 61-year-old pastor was shot in the leg, and is being treated at a local emergency room.  The woman and baby were taken to a Birmingham hospital, where they are recovering.
Witnesses told police Minter sat in the front row for a time before opening fire. The pastor was shot when he grabbed Minter.
Members of the congregation disarmed Minter, who fled but was caught less than a mile from the church.
Jackson said Minter is being held without bond at the Dallas County Jail. The Selma Police Department is investigating further.