This is an archived article and the information in the article may be outdated. Please look at the time stamp on the story to see when it was last updated.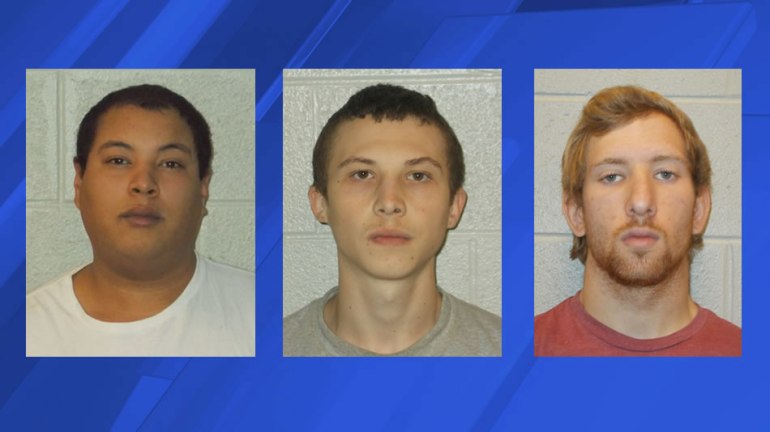 FAYETTEVILLE, Tenn. – Police have charged three people suspected of making at least one bomb threat at Goodman Manufacturing in Fayetteville, Tennessee.
On December 3, police charged Corey Cozad, Zachary Posey and Tyler Petty with making a false report and criminal conspiracy.  Cozad was an employee of Goodman at the time of the threat.  His bond is set at $65,000.   Bond for Posey and Petty is set at $70,000 each.
Police are investigating several threats at Goodman over the past year.  They did not specify which threat the three men are implicated in, saying they want to preserve the investigation.
Several agencies are helping, including the FBI, TBI, and U.S. Marshal Service.
Police say Posey and Petty are charged in a separate incident in November at Lincoln Medical Center, along with Amberly Coats.  This involves theft under $500 and burglary.  Coats was an employee of the hospital at the time of this incident.