This is an archived article and the information in the article may be outdated. Please look at the time stamp on the story to see when it was last updated.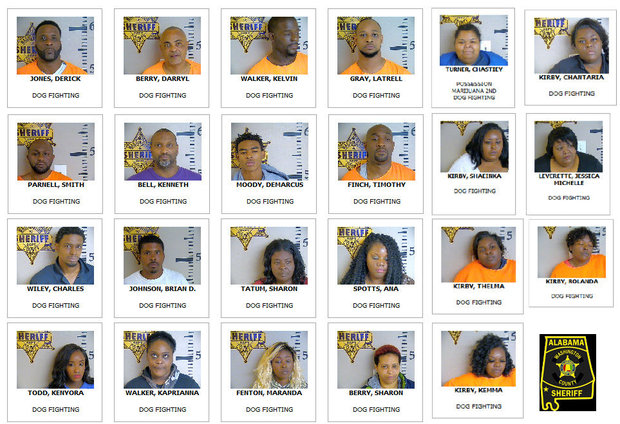 WASHINGTON COUNTY, Ala. – Law enforcement in south Alabama raided a dog fighting ring late Saturday and arrested nearly two dozen people.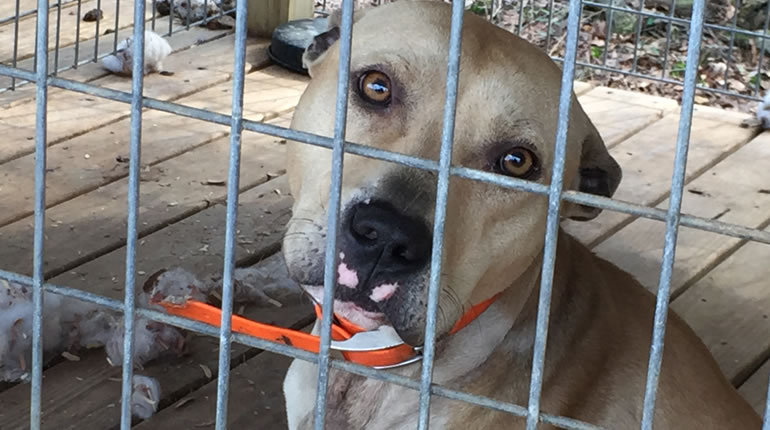 The arrests took place at an abandoned home on Highway 43 near the Mississippi state line, WKRG reports.  Four dogs were seized, and authorities say they also recovered a large amount of drugs, money, dog fighting paraphernalia, weapons and cell phones.
Several agencies helped with the investigation, including the Washington County Sheriff's Office, the Alabama Conservation Department and their K-9 Unit along with State Line police and Wayne County deputies.
Forty-one cars were towed from the site, according to WKRG.