This is an archived article and the information in the article may be outdated. Please look at the time stamp on the story to see when it was last updated.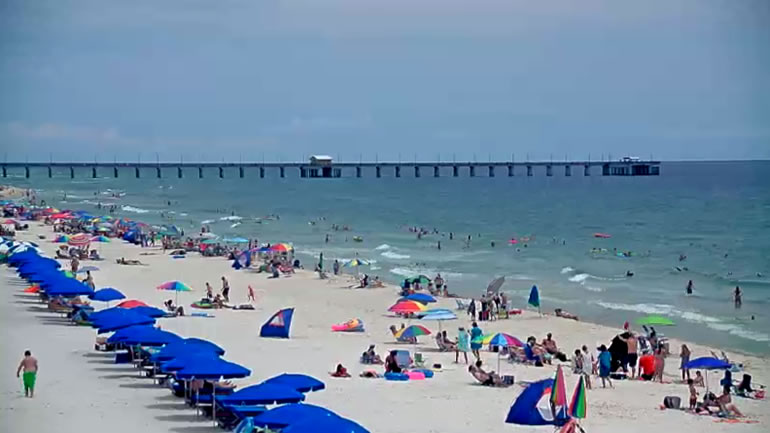 You may have seen a WHNT News 19 report about sharks on Alabama's Gulf Coast pop up in your Facebook news feed yesterday or today.
We love it when you share our news stories on social media, but that one is actually from last year.  It was dated June 8, 2014.  Many people shared it on Facebook, and several of us saw it in our news feeds as well.  The old report caused some concern and confusion, so the 2014 story now links here, to this update.
Gulf Shores and Orange Beach Tourism officials even contacted WHNT News 19 about the story, saying they were hearing concerns. They stress the beaches are open, and they want you to keep your plans to visit Alabama's Gulf Coast.
In June 2014, Orange Beach had double red flags because of a dangerously high number of sharks in the area. Double red flags mean the water is closed to the public.
Currently — as of June 10, 2015, Gulf Shores is flying yellow flags, which indicates medium hazard such as moderate surf and/or currents. Orange Beach is flying yellow flags, as well as purple flags for dangerous marine life such as jellyfish.  Check the latest warning flag information here.
Want to see the beach? Here are some live cameras on bamabeachcams.com.