This is an archived article and the information in the article may be outdated. Please look at the time stamp on the story to see when it was last updated.
An 18-wheeler flips on the outskirts of Muscle Shoals.  The truck turned on its side just after 10:30 a.m. on Second Street, near Wise Alloys.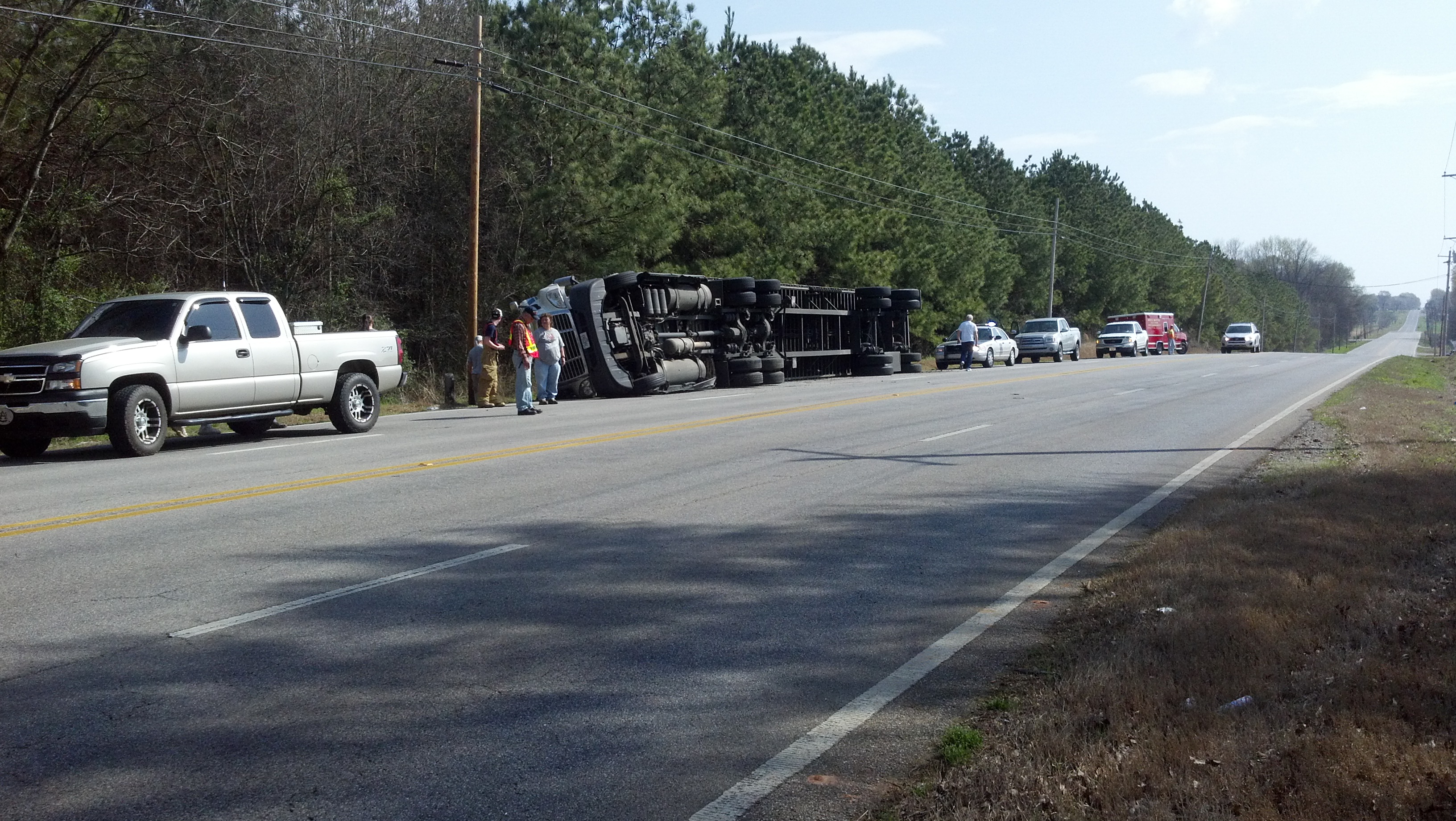 The truck was hauling coiled aluminum for the plant.
The driver was hurt, and was taken to Helen Keller Hospital for treatment.
State Troopers aren't sure why the truck flipped.
No other vehicles were involved.