This is an archived article and the information in the article may be outdated. Please look at the time stamp on the story to see when it was last updated.
(CNN) -- A firefighter battling a wildfire in California died in the line of duty this week, the U.S. Forest Service said in a statement.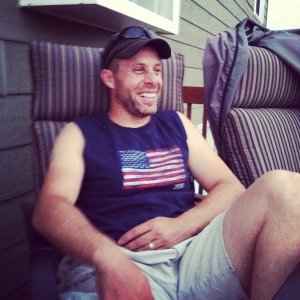 David Ruhl of Rapid City, South Dakota, lost his life fighting the Frog Fire near Adin, California. Rescuers searched for him overnight, and found his body Friday, the Forest Service said.
Ruhl had been on temporary assignment in the area since June.
The Frog Fire, which consumed at least 800 acres since Thursday, is one of more than a dozen large wildfires burning across California. About 8,000 firefighters are working to contain them, according to wildfire fighting agency Cal Fire.
Gov. Jerry Brown declared a state of emergency Friday to help gather additional resources. The California National Guard has sent nine helicopters to help quell the flames.
50,000 acres scorched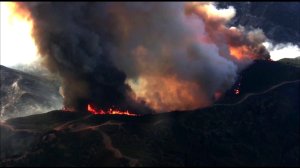 Aside from Ruhl's death, Cal Fire has reported minor injuries and notes that most of the fires are over 60% contained. However, the land damage has been substantial in some cases. Fires in San Bernardino and Alpine counties have incinerated nearly 50,000 acres.
Rocky Fire, one of the largest, is only 5% contained and has burned through 18,000 acres in Lake County. Cal Fire spokesman Daniel Berlant says it has destroyed three homes and led to a mandatory evacuation order for about 500 homes (1,000 people) under threat.
The fire's location in steep terrain is making work difficult for firefighters.
Some Lake County residents are carrying on as usual amid the precarious conditions.
"We can see the smoke and it appears to be blowing near us but there are no evacuations here that I know of. We are open for business and hoping the wind blows the other way because we have two tournaments tomorrow," says Ted Mattila of Buckingham Golf and Country Club in Kelseyville.
Record drought
California's record-setting drought, entering its fourth year, has "turned much of the state into a tinderbox," Gov. Brown said.
Temperatures in Sacramento and other areas of Northern California, where many of the fires are located, have topped 100 degrees recently. And while temperatures are cooling this weekend in Lake County, "conditions are so dry from the drought that won't do much to stop the fire," said Berlant. His department is urging extra caution for residents and visitors.
CNN's Tony Marco and Joe Sutton contributed to this report.