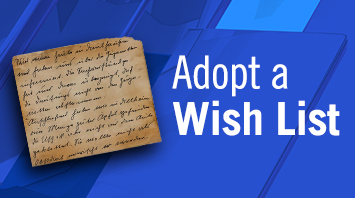 This holiday season, spread a little cheer and send a little love to local foster children. WHNT News 19 and Kids to Love are partnering with Jack's Family Restaurants and Landers McLarty Subaru for our annual "Christmas for the Kids" gift drive.  You can help in a variety of ways to make the holiday season a little brighter for local foster kids.
Come together with your friends, neighbors, or co-workers and sponsor a child's wish list.  Email info@kidstolove.org to request a list.  If there is a particular age or gender you would like to sponsor, please let us know.  You will receive a list with a child's wishes on it, including toys and clothing items.  We'll also include information on where and how to return the gifts.
You can donate one list as a group or you can each sponsor a wish list.  Please drop off your gifts with the wish list information attached at one of the many locations found here.
There are several items that appear on many wish lists. Kids to Love can always use these gifts:
Footballs/basketballs
Watches
Wallets
Purses
Makeup
Hairdryers
Curling Irons/Flat Irons
Perfume
Jewelry
Hand-held games
Video game systems/video games
Portable CD players
CDs
DVDs
iPods/MP3 players
E-readers (Kindle, Nook, etc.)
Alarm clocks
Lotion/bath sets
Art supplies
Board games
Books
Prepaid cell phones
Alabama/Auburn gear
WHNT News 19 and Kids to Love both sincerely thank you!