WHNT News 19 is excited to bring you a 30-minute special on the life of Dr. Wernher Von Braun.  The Rocket Man: Wernher Von Braun initially aired on Saturday, February 25 at 6:30 p.m.  You can watch it in four parts below.
Anchor Steve Johnson brings you an in-depth look at Von Braun's accomplishments and his team's remarkable contributions to America's space program.
Part 1:
Part 2:
Part 3:
Part 4: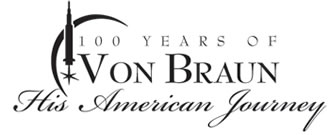 Now until May 2012, the U.S. Space & Rocket Center proudly presents "100 Years of Von Braun: His American Journey" – an awe-inspiring exhibit showcasing the life of Dr. Wernher von Braun, in honor of his 100th birthday on March 23, 2012.