This is an archived article and the information in the article may be outdated. Please look at the time stamp on the story to see when it was last updated.
HUNTSVILLE, Ala. - Volunteers provide tremendous help to CASA of Madison County. They are the heart and soul of the non-profit operation.  But it's even more important for CASA to stretch its budget further during December.
Throughout the month of December, CASA volunteers use supplies to build lots of wheelchair ramps.   CASA stands for Care Assurance System for the Aging and Homebound of Madison County, and the director, Ann Anderson loves stories with happy endings.
"The caregiver, the daughter, said my mother will be able to get out and take a ride to look at Christmas lights and that's what she wanted to do," said Anderson. "Getting them attached to life, it's giving them opportunities to get out of their homes."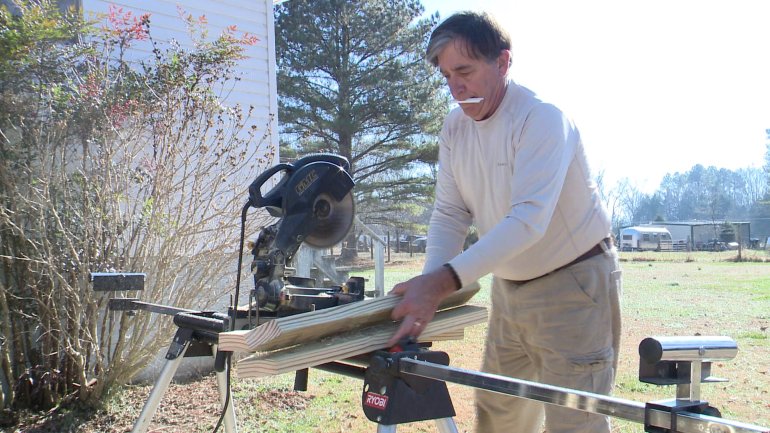 Anderson explained the ramp blitz is a huge benefit to the community. This year, volunteers have contributed more than 1,800 hours to preparing for ramp builds and then actually going out and building the ramps.
The non-profit's goal is to build every ramp that still remains on the waiting list by the end of the year.
"For many of them, they've waited a couple of months for these ramps and so now this is the opportunity for them to get their ramp and get out of their house," said Anderson.
Each ramp costs between $500 and $700.  At the start of December, CASA ordered lumber for $13,823.99.  When they reordered and restocked, the next bill totaled $10,313.
"Which gives me a total of about $24,200.  All of this has to be paid through donations," Anderson explained.
That's why this nonprofit depends on the community's support to keep building.
"The volunteers build it. If we didn't do this service, people couldn't afford to provide, many of them couldn't afford to build their own ramps," said Anderson.
To date, 18 people have received their ramps in December.  Thirteen people received a repair on their wheelchair ramp.
If you need a ramp, you can put your name on CASA's list. Visit casamadisoncty.org or call (256) 533-7775. Or, email info@casamadisoncty.org. The agency could always use more donations and volunteers, too.