This is an archived article and the information in the article may be outdated. Please look at the time stamp on the story to see when it was last updated.
Limestone County, Ala. - This week's winner from Athens Intermediate: Brewer Mitchell. She was more than grateful to win $319!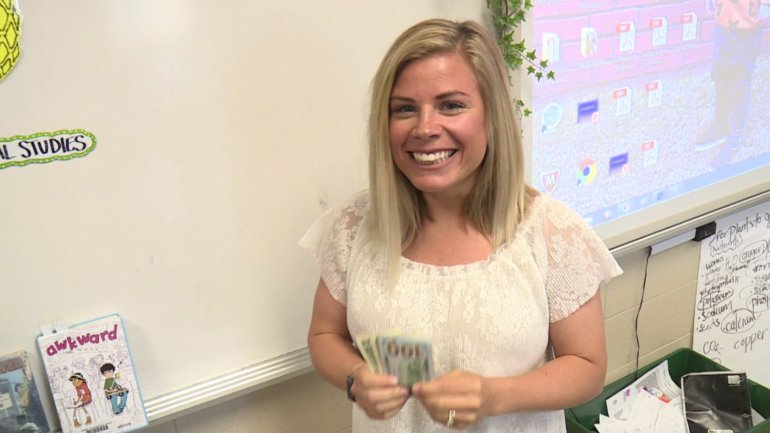 "It truly made my day and I wish I knew who that student was because I am so appreciative," said Mitchell. "It truly almost bought me to tears because I was so thankful."
We had some trouble finding her on the first day.
"At first when they were trying to get in touch with me, I was kind of panicked. Because I am not at school what happening, you know," remembers Mitchell. "Then I finally get in touch with one of my friends my co-workers and she was, like, telling me that you guys had come up here to surprise me."
In Mrs. Mitchell's classroom is more than just pencil and paper.
"Four years ago, I got Rango. He is our bearded dragon," said Mitchell. "The kids adore him." And that admiration extends to this beloved science teacher.
"She is one of my favorite teachers in this entire school. She extremely nice, she is always cracking jokes in the classroom. Just really being fun." said 6th grader Nelson Brown.
Tell us about a public school teacher you feel deserves recognition. Send us your nomination today! Honorees will receive $319 for their classroom. Nominees must teach in K-12 public schools in the WHNT News 19 viewing area.