This is an archived article and the information in the article may be outdated. Please look at the time stamp on the story to see when it was last updated.
MADISON COUNTY, Ala. - Rico Williams teaches 5th grade at Madison Crossroads.
"He is phenomenal. He is the heartbeat of our staff. He has great energy. Kids love him. He is very passionate about his profession, very passionate about the kids. He just does a great job for us." said Assistant Principal Adam Walker.
"Love walking in his room because they are excited they are involved they are engaged there is great inaction between him and the kids. It's just an exciting place to be."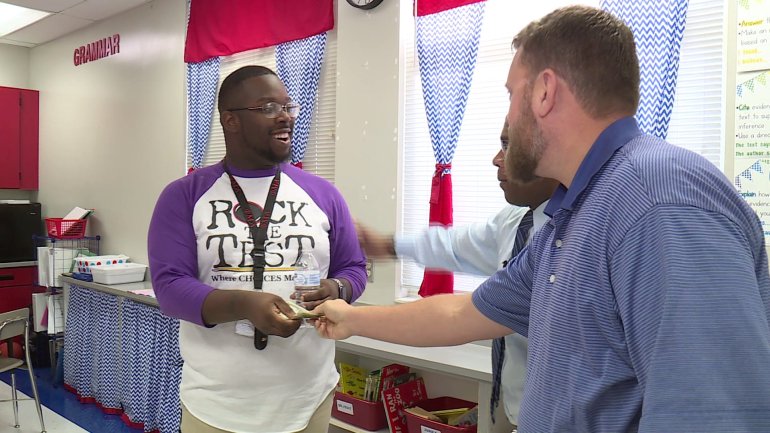 For Mr. Williams, his diligence and commitment haven't gone unnoticed.
"My hard work is paying off. Someone is watching me." said Williams.
And his message to his students?
"To do the right thing."
Tell us about a public school teacher you feel deserves recognition. Send us your nomination today! Honorees will receive $319 for their classroom. Nominees must teach in K-12 public schools in the WHNT News 19 viewing area.