This is an archived article and the information in the article may be outdated. Please look at the time stamp on the story to see when it was last updated.
LIMESTONE COUNTY, Ala. - Everyday, you can find Tenika Malone helping her 5th grade students divide and conquer the world of math at Athens Intermediate School.
"Mrs. Malone is one of those teachers that always makes a personal connection to her kids. She spends the time to build that relationship with them there is always a positive feel in her classroom." said Principal Mitzi Dennis.
Dennis notes several ingredients in this classroom that add up to success. "The culture in there and the classroom and the energy the kids always engaged and enthusiastic about being in her class. It's a feel. It's wonderful."
Mrs. Malone was overjoyed to win $319! "I see $100!" she said wiping the tears away.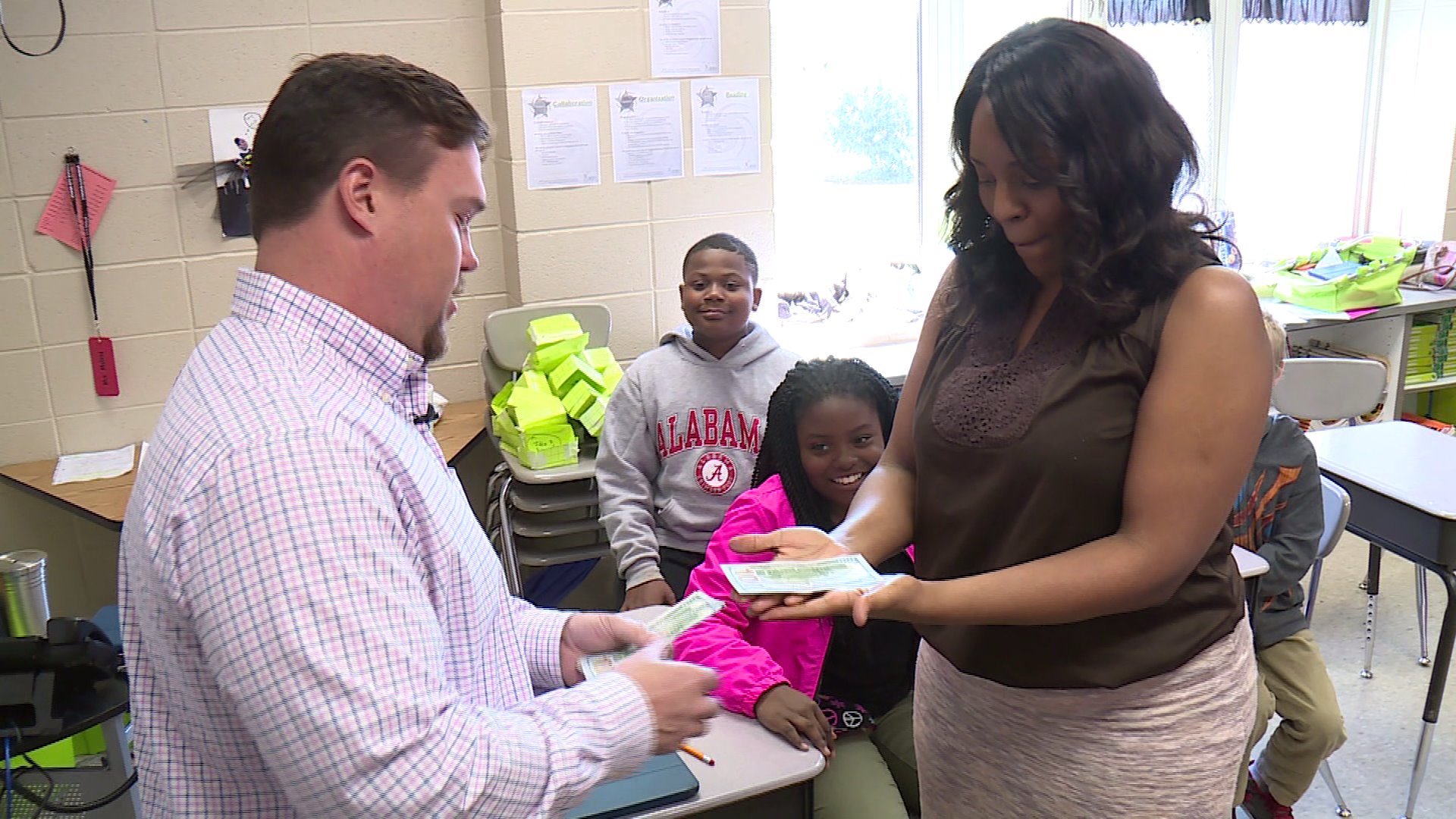 Our friends at Yellowhammer Roofing were there to share in the excitement. "We are so proud of you and what you do for our community and our children and we want to give you this money to use for your classroom." said Will from our sponsor.
"We can use the money to buy resources for math, of course. I am a little jittery right now. Thank you for whoever voted for me and nominated me I really appreciate it." said Mrs. Malone.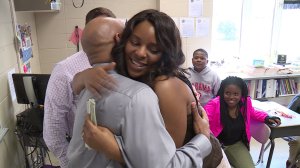 And we appreciate you Mrs. Malone for all your do for your students.
"I just wanted to say congratulations, you do a great job and the students are very lucky to have you as their teacher." said our sponsor.
"I am lucky to have them. They are sweet and precious." said Malone.
Tell us about a public school teacher you feel deserves recognition. Send us your nomination today! Honorees will receive $319 for their classroom. Nominees must teach in K-12 public schools in the WHNT News 19 viewing area.