This is an archived article and the information in the article may be outdated. Please look at the time stamp on the story to see when it was last updated.
Ask the Assistant Principal at Harlan Elementary in Florence and she will say you want your child in this classroom. "Mrs. McCroskey is one of our 4th grade teachers." said Assistant Principal Jessica Byrd.
Byrd credits Raya McCroskey's creative approach for her success in the classroom.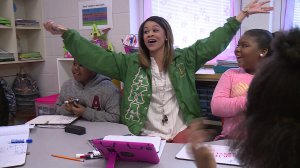 "She's very innovative in how she teaches her classes. She uses music and technology to engage the students. They aren't just doing paper and pencil work but they are up moving around and they are involved the in the lesson."
As for when it came time to describe what it felt like to be a Tools For Teachers winner, this teacher emptied out the dictionary! "I feel great, blessed, lucky, all of the above! Very excited! Surprised probably to say the least!" exclaimed McCroskey.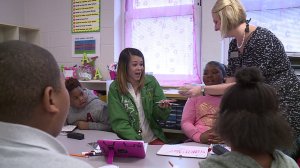 "This is probably the best year I have had at Harlan. It's a great group of kids they work hard for me. I don`t know, I love them!"
Risa Byrd, the speech pathologist, who nominated Mrs. McCroskey, has also noticed a big difference in her classroom as well. "Their grades were coming up, their bench marks are moving forward and I thought that's great if the kids are learning so it is, it is good."
And learning is what it's all about. But that doesn't mean you can't have a little fun along the way.
Tell us about a public school teacher you feel deserves recognition. Send us your nomination today! Honorees will receive $319 for their classroom. Nominees must teach in K-12 public schools in the WHNT News 19 viewing area.