This is an archived article and the information in the article may be outdated. Please look at the time stamp on the story to see when it was last updated.
MADISON COUNTY, Ala. - Say hello to Jessica Lanier.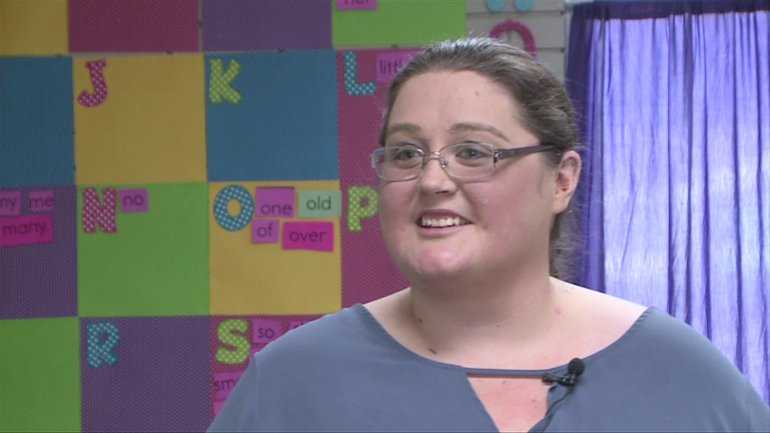 She teaches second grade at MLK Elementary in Huntsville. Inside her classroom there is activity, and plenty of it.
"Whenever you are in her classroom all the kids are actively engaged in learning," said Principal Karen Melillo. "She has stations throughout her room and she is always up and moving around and making sure the students are doing what the students need to do and make sure their learning is where it needs to be."
Winning $319 couldn't have come at a better time.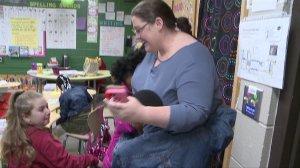 "We go through a lot of supplies here, so it will be very useful to me." said Lanier.
Melillo is one excited principal.
"So proud of you, so glad you had this honor, because you deserve it." she said.
Melillo isn't just an administrator; she is also Mrs. Lanier biggest cheerleader. She's the one who wrote in the nomination for the Tools For Teachers Award.
"I feel very honored," Lanier said. "I am so blessed she is a great administrator the students really enjoy being at the school, I am really honored of all the people that got picked, I can't even believe it, I don't know how to describe it so it's great!
"I just hope that they can be successful, and they can succeed in at least one thing in their day, just to go home and say I was able to do this one thing well and I can succeed."
Tell us about a public school teacher you feel deserves recognition. Send us your nomination today! Honorees will receive $319 for their classroom. Nominees must teach in K-12 public schools in the WHNT News 19 viewing area.