This is an archived article and the information in the article may be outdated. Please look at the time stamp on the story to see when it was last updated.
LIMESTONE COUNTY, Ala. - Some teachers just have it.  That includes Kelley Rigsby of Brookhill Elementary in Athens.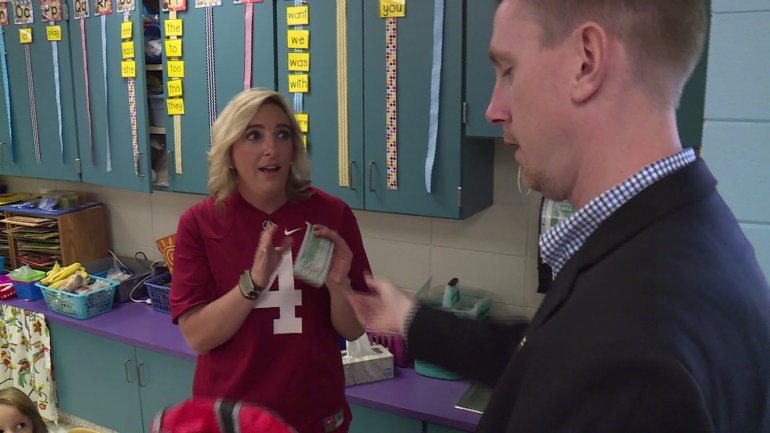 "She is part of our instructional leadership team.  She stars in a lot of leadership roles in our school. She is a very extremely dedicated teacher that puts all of her kids including her two boys and all of her students at Brookhill not just her in her class but all 325 of our students first." said Principal Jeff Mathheus.
He says that dedication extends outside the classroom as well.
"You will often find her at the ball fields. Piano recitals, other events going on in our community supporting all of our kids here at Brookhill."
Efforts that reinforce the school's overall message.
"Our motto here at Brookhill is that we are a family. We preach that each and everyday from our kids to our teachers staff to our parents." said Mathheus.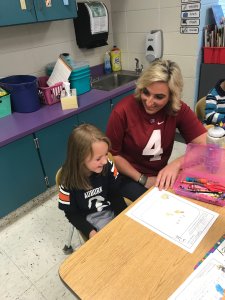 It was a definite surprise for Miss Rigsby.  "You are kidding." she said.
As it turns out, this isn't the first honor for this celebrated educator.
"You guys have gotten me twice in two weeks." said Rigsby.
"She is also our teacher of the year." said Principal Mathheus.
Someone who knew what she wanted to be from a very early age.
"I always knew I wanted to be a teacher from the time I was a little girl."
Who got a little help along the way.
"My granddad was a custodian at our elementary school and when they threw out all of the old stuff like the chalkboards and the school desks, he used to get me those things so I had a full basement set up of classroom stuff from the time I was pretty little." said Risgby.
"I just love what I do. I am no superstar, they are the superstars and I work with some superstars."
And we could all stand to listen to the advice of this celebrated educator.
"Be better every day. Every day you can get up and be better every day."
Tell us about a public school teacher you feel deserves recognition. Send us your nomination today! Honorees will receive $319 for their classroom. Nominees must teach in K-12 public schools in the WHNT News 19 viewing area.