This is an archived article and the information in the article may be outdated. Please look at the time stamp on the story to see when it was last updated.
MORGAN COUNTY, Ala. - Time to grab your paddle. This week's winner takes learning outside the classroom.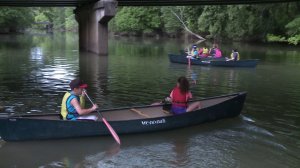 Mike Roden, the executive director of Water Works, shared what he hopes the kids get out the experience. "We want these kids to understand that they have a role as an individual and our society collectively to be better stewards of our resources."
"[We] want them not only to enjoy this but we want them in the outdoors." says Roden. "So many of our kids now have so many devices that they are playing with, this gives them opportunity to get out and see some real things."
And now to this week's winner, Jayne Russell.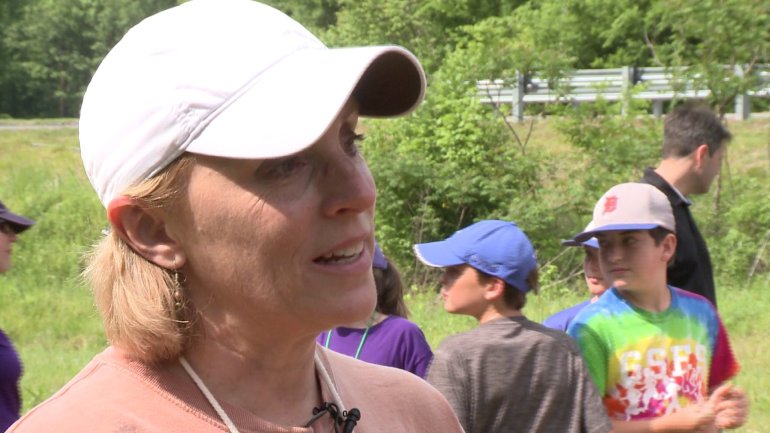 She works for Earth Scope, Environmental Education department of Huntsville City Schools. Part of her duties include teaching kids the importance of the outdoors.
"We have been coming here for five years, but Earthscope is celebrating its 40th year in Huntsville City Schools and we take children from K through 6th grade on field trips. We take them out in the environment. Get them out of the four walls of the classroom. Let them experience nature." said Russell.
And the goal? "We are trying to get them comfortable with their environment because the more they understand and the more they appreciate the more they would want to protect and conserve so we want to good positive experience outside."
In winning $319.....
"It's quiet a shock because I am usually up at the building and not down by the river. I appreciate all that you do for teachers because sometimes we aren't so sure we are appreciated, so this is really good that you do this for us."
Tell us about a public school teacher you feel deserves recognition. Send us your nomination today! Honorees will receive $319 for their classroom. Nominees must teach in K-12 public schools in the WHNT News 19 viewing area.